IndustryForum Smart Manufacturing
Realize the Smarter Future for Manufacturing - connecting Technology, People and Production
The chance to exchange thoughts and ideas with your fellow business leaders might be the extra boost your organization needs. At the event, we bring together the needs of top decision makers and the offerings of solution providers, generating business opportunities for both parties.
Why Attend
Digitalizing The Power of F2F Networking - Go Virtual With ME

Re-build your connections and stay engaged with the business community through our virtual events. Maintain your competitive edge with insightful keynotes, panel discussions, and tailored content, and continue growing your network and discover new business opportunities through virtual 1-2-1 matchmade meetings.
Speakers
Matthias Müller
Senior Vice President Central Technology
Robert Bosch GmbH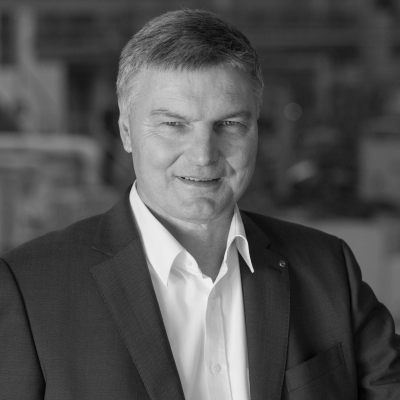 Johann Hofmann
Head ValueFacturing
MR Maschinenfabrik Reinhausen GmbH
Manuela Walser
Boardmember
Ecomotions
Event Attendees Include
Delegates
KRONES AG
Head of Product Management - Plastics Division
Miele & Cie. KG
Head of Coordination and Process Development
ZF Friedrichshafen AG
Head of IT Production&Quality Build
Event Themes
In Discussion
Smart Digital Factory: Is your Factory on the Right Track - Intelligent and Networked?
Smart Manufacturing Powered by 5G: Towards Improved Productivity and Performance
Leadership and Workforce Development: How to Prepare Your Workforce for Future Manufacturing Processes
Emerging Technologies: How can Big Data, AI, AR and Cloud Computing meet the requirements of Connected Manufacturing Processes?
Themes
.
Intelligent Systems: A key driver to boost innovation in the production
Future Technologies: Utilizing new technologies to stay competitive in a global market
Production safety: the planning and controlling of the production and processes in the age of Industry 4.0
Machine Learning: How do I use Machine Learning smart?
Covid-19: The evolving role of Industry 4.0 in a Post Pandemic World
Speakers
.
HaraldLukosz
Bosch Rexroth AG
RainerRodler
ZF Friedrichshafen AG
HeribertWille
Heidelberger Druckmaschinen AG
RüdigerHein
Trumpf GmbH + Co. KG
NilsMacke
ZF Friedrichshafen AG
MartinThesling
Dassault Systèmes