600Minutes Executive HR
Steering Into The Future Workplace: Transition, Talent & Technology
About the Event
600Minutes Human Resources is back with another year of deep insights on the people ecosystem and cutting-edge solutions to achieve employee satisfaction. Explore the exponential growth of intelligent HR technologies and the trend towards a collaborative human-machine environment. Connect virtually with influential leaders and key players from the top 500 organizations, and grab this opportunity to develop business relations through exclusive one-to-one meetings with CHROs and top decision makers.
Why Attend
Digitalizing The Power of F2F Networking - Go Virtual With ME

Re-build your connections and stay engaged with the business community through our virtual events. Maintain your competitive edge with insightful keynotes, panel discussions, and tailored content, and continue growing your network and discover new business opportunities through virtual 1-2-1 matchmade meetings.
Speakers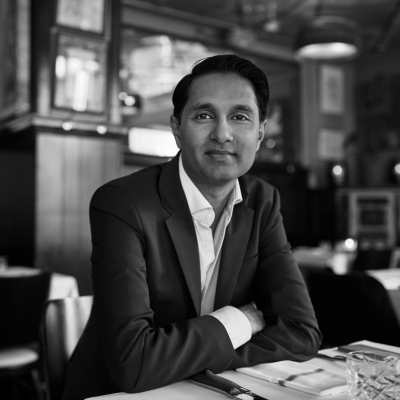 Imran Rashid
Entrepreneur & Bestselling Author | Keynote & Tedx Speaker | Specialist & Medtech Consultant
SundDigital ApS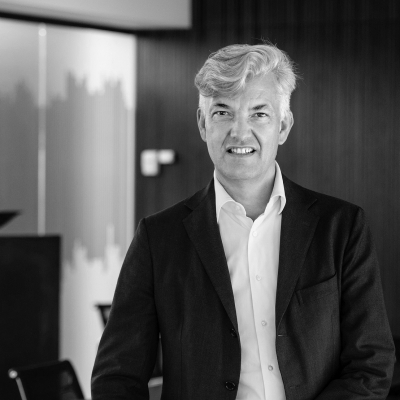 Allan Polack
Group CEO
PFA Pension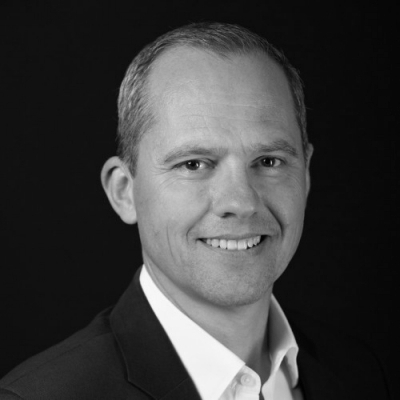 Erik Schmidt
Chief Human Resources Officer
Pandora A/S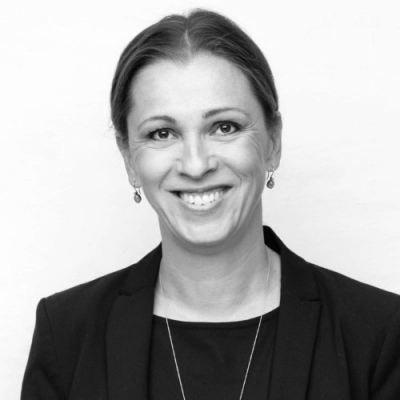 Gry Egstrup
Senior Vice President HR Development
TDC Group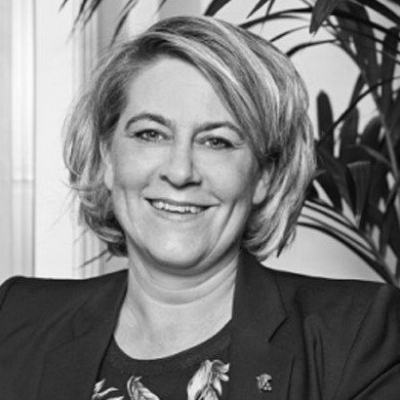 Maria Hamm
Head of Talent, Development & HSE
ISS Facility Services A/S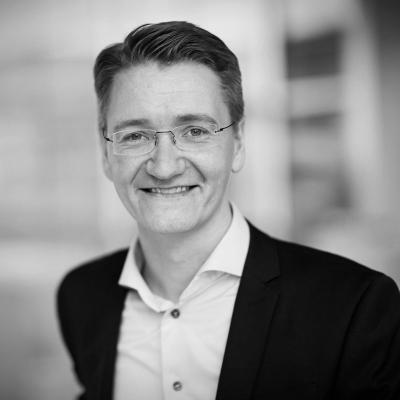 Søren Stranne
First Vice President
BEC
Featured Sessions
Campfire : Humanization – What It is & Why It Matters More Than Ever Before
Dr. Imran Rashid is a specialist in Family Medicine, bestselling author and serial entrepreneur. He sparked the national debate in 2017 in Denmark about how humans are affected by uncontrolled digitalization with his bestselling book "SLUK", which has been sold in more than 25.000 copies since. He is a commonly used expert on national TV when it comes to matters related to technology, mental health, habits and behavior design and has also been appointed for several expert panels and advisory boards by several ministries. Today he runs the independent consultancy business Sund Digital ApS, which helps public and private organizations to ensure mental health and safe work environments. In this keynote Dr Imran Rashid will present the main takeaways from his latest book called "Mærkbarhed – et opgør med den målbare tilværelse" in which he focusses on the necessary changes, we all have to make in order to stay humans in a world that in many ways is becoming more and more inhumane. The massive digitalization, we've seen in the last couple of decades has had some unintended consequences on our mental wellbeing, productivity and ability to relate to each other and now most people would agree, that it's time for a change. A change that begins with us all starting to ask the right questions. What did the Corona Crisis teach us about the prerequisites for physical, mental and social wellbeing? How can we ensure that we don't unintentionally create fast paced work environments, that damages our ability to think, reflect and most importantly to feel? And how can be use humanization as an overarching principle to find our way back to a life worth living filled with time well spent?
Speakers:Imran Rashid - SundDigital ApS
Keynote : A New Reality: Leadership & Resilience in Times of Transformation – The importance of Flexibility in Our Work Life
Mr. Allan Polack took over as Group CEO of PFA Pension in April 2015. PFA is Denmark's leading life and pension company with 1.3 million individual customers and EUR 91 billion in total AUM. PFA is the 11th largest pension company in Europe (Source: IPE Top 1000 Pensions Funds 2020). Allan Polack is on the board of La Banque Postale Asset Management, Axcelfuture (a Danish Think Tank), and The Danish Insurance Association. Allan Polack is also a personal member of FEAM (Federation of European Asset Managers) and is a regular speaker at European Fund Forum, and European Institute of Institutional Investors. Recently (2020) Allan Polack took an active part in the committee "Climate Partnership for the Financial Sector in Denmark" appointed by the Danish Government giving advice on how to reach the Danish ambition to reduce the emission of CO2 by 70 per cent in 2030. Allan Polack holds a M.Sc. in Economics and Business Administration and has concluded an Advanced Management Program from INSEAD.
Speakers:Allan Polack - PFA Pension
Keynote : The Strategic Talent Agenda – Why Talent is Key in a Transformation
Erik has extensive global transformation experience as well as operational experience from some of Pandora's key markets. He has worked more than 20 years at FTSE100, Fortune 500 and privately-owned firms, including Diageo, GE and LEGO. Erik has a strong track record of delivering large scale transformations for Boards and CEOs, recruiting high-performing executives and driving culture change in support of growth
Speakers:Erik Schmidt - Pandora A/S
Keynote : New Ways of Working – Remote Leadership in a New Paradigm
Speakers:Gry Egstrup - TDC Group
Keynote : Educating Across Multiple Nationalities, Every Day, Every Hour of The Day
Maria Hamm is Head of Talent, Development & HSE, driving talent attraction, recruitment, leadership development, educational programs and the health & safety agenda across 7500 employees at ISS Denmark. With more than 20 years of managerial experience on senior level combined with a passion for creating relations and achieving results through people, Maria has used her background in HR to create awareness and solid ground for growing and developing employees through professional and leadership programs and at the same time enhancing the focus on creating a safety culture. This includes developing strategies, executing initiatives and adding value for employees, customers and management. Previously, Maria has 15 years' experience in Human Resource spent with A. P. Moeller-Maersk and DHL, where she also held roles in HR, Business Development and Customer Experience. In 2013 she finished her Executive MBA from Henley Business School in London. Maria lives in Denmark, is 48 years old and has worked for ISS Denmark since 2018.
Speakers:Maria Hamm - ISS Facility Services A/S
Event Attendees Include
Delegates
TDC Group
Senior Vice President HR Development
Bunker Holding A/S
Head of Transformation & Leadership, United Shipping & Trading Company
USTC A/S
Chief Human Resources Officer
Matas A/S
CIO/CHRO - Director of Technology and Organization
Siemens Gamesa R.E.
Head of HR, Denmark and North Europe
Hempel A/S
HR Director, HQ & Group
ISS Facility Services A/S
Head of Talent, Development & HSE
Zebra A/S (Flying tiger)
SVP People
Pandora A/S
Chief Human Resources Officer
Codan / Trygg-Hansa (RSA)
HR Business Partner for the CEO (Head of HR in DK)
NCC Construction A/S
HR Director
Stark Group
Chief Human Resources Officer
Event Themes
In Discussion
A NEW REALITY: LEADERSHIP & RESILIENCE IN TIMES OF TRANSFORMATION
THE BLENDED WORKFORCE: MIXING GENERATIONS & TECH
THE FUTURE OF TALENT ACQUISITION: ENSURING THE NEEDED COMPETENCIES
INNOVATION UNDER CRISIS: PUTTING HR AGILITY TO THE TEST
Spotlight Videos
.
https://www.youtube.com/watch?v=Mc-7InHsJ7g&list=PLyzzrdzIkWQEE3hHTyJwddE7mJjvubM22&index=2
Themes
.
Accommodating market complexity through talent agility
HR Analytics: Transform data into insights
Interlinking HR and the core business
Adapt to survive - How can leadership respond?
Prepare for the future - Establishing the right foundation for organizational transformation
Speakers
.
FeiChen
Haldor Topsøe A/S
PeterV.W. Hartmann
Getinge
Maria KofodLarsen
Core & Company