DACH StrategyForum Cyber and Information Security
Developing Cyber Security As A Strategic Business Priority
As we move headlong into the new decade, what main cyber security trends are organizations focusing on to protect their data? With the continued rise of 5G and Internet of Things, how are business leaders utilizing artificial intelligence to defend their businesses from cyber attacks?

Join us at the 6th annual DACH StrategyForum Cyber and Information Security event, and uncover the latest cyber security agenda in the business landscape. Gathering CISOs, senior Information Security executives and other top decision makers from leading organizations in the region, this year's conference will be focusing on strengthening data protection, preventing cyber attacks, addressing cyber security skills gap, and more.

Network with experienced keynote speakers and invest-ready C-suites, who are looking for innovations to significantly boost their digital asset protection from cyber thefts and security breaches. Showcase your security solutions in pre-matched face-to-face meetings and build potential long-term partnerships through our unique business matchmaking event!
Speakers & Chairperson
Arslan Brömme
National Information Security Officer Germany
Vattenfall GmbH
Caitlin St Vincent Welch
Vice President Legal & Compliance
Swiss Reinsurance Company Ltd
Hermann Huber
CISO
Hubert Burda Media KG
Event Attendees Include
Delegates
IT@M-Eigenbetrieb Landeshauptstadt München
Sicherheitsbeauftragter IT Technik
Georgsmarienhütte GmbH
Head of IT & Digital Services
Red Bull GmbH
Head of Digital Security
Event Themes
In Discussion
Diversity - a multicultural approach to cyber security
Cyber security for dummies - How to keep your employees in shape
Should you trust your vendors ? Cyber security in supply chain
Journey of the CISO's role in the digital transformation
Event Partners
Solution Providers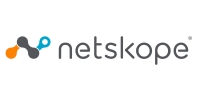 Spotlight Videos
Previous Year
Check Point Software Technologies GmbH
Themes
Previous Year
Protecting your business through AI and automation
The impact of geopolitics on your security strategy
From guardian to companion of digitization - developing the CISO's role
Developing employee awareness or is trust your best defence?
Do we need the cloud and how to use it safe and secure?
Speakers & Chairperson
Previous Year
Patric J.M Versteeg
Hogeschool Utrecht
Fabio Persano
Die Schweizerische Post AG
Judith Wunschik
Siemens AG
Thomas Krauhausen
innogy SE
Menny Barzilay
Menny Barzilay
Interested In Our Event?
Managing Risks In An Ever-Changing Cyber Landscape
The threat is real - cyber crimes have become a daily concern for businesses around the globe. By 2023, it is estimated that cyber criminals will steal a total of
33 billion records a year
, costing companies an average of almost
US$4 million per data breach
1
.
With cyber security becoming of utmost importance to organizations, CISOs have their hands full in threat preventions and security infrastructure developments, especially with the rise of Internet of Things (IoT) and cloud. In fact, based on survey findings from Management Events,
cloud security
is the topmost priority for 54% of CISOs, who are implementing solutions to ensure their organizations are 'cloud-ready'.
Surprisingly, our survey also found that
less than half of CISOs
are putting in efforts to raise
employee awareness of cyber security
. As employees are the first line of defense against cyber attacks, companies cannot afford to be lax on training and educating staffs to be vigilant of ongoing threats.
Discover more investment priorities and emerging technologies that CISOs are capitalizing as part of their preventive measures against cyber attacks in our Trend Report -
Managing Risks In An Ever-Changing Cyber Landscape
. Read up on our special feature on must-know future trends in cyber security, and prepare your organization for 2020.
Here are the report key takeaways:
Towards A Robust Strategy
With cyber threats becoming a daily occurrence, CISOs are shifting from reactive to proactive cyber security strategies, especially in increasing employee cyber security awareness.
Organizations are also enhancing their data protection through big data analytics to detect real-time threats and prevent breaches.
As businesses continue to migrate their data to the cloud, CISOs are establishing security measures for a smooth and secure data transition.
Cyber Security For Business Success
CISOs need to realize that cyber security is not just about protecting the organization's data, but should also contribute to business growth.
1
10 Cyber Security Facts and Statistics for 2018. Norton, 2018.
Download Now