6th Annual European Strategy Forum Retail
The Future Of Retail - Staying Competitive In The Dynamic Industry
The biggest B2B retail event in Europe, the annual European StrategyForum Retail, is back for its 6th year in a row! This year, we are gathering key industry leaders from all over Europe who are keen to improve their retail processes and customer experience for the new digital decade. These invest-ready retail decision makers are coming with key investment plans for improvements to their organizations, and are looking for innovative solutions in areas including customer engagement, market expansion, marketing automation, omni-channel developments, retail digital transformation, e-commerce, strategy consultancy, and more.

Showcase your solutions and network with visionary C-level executives, key decision makers and senior management from the biggest retailers in Europe through our exclusive pre-scheduled face-to-face meetings. Build long-term strategic partnerships and leverage on the ample opportunities of our unique business matchmaking concept at the 6th annual European StrategyForum Retail!
Speakers & Chairperson
Gerrit-Jan Steenbergen
Group Retail Technology Director (CIO)
A.S. Watson Group
Alex Cara
Global Head of Omnichannel Sloggi
Triumph International Service AG
Denise Kingsmill, CBE
Member of the board of Inditex SA (Zara) \ Member of Parliament of the United Kingdom
Inditex
Damir Hajduk
Head of Unit, Retail and Online Services
European Commission
David Schwarz
SrVP New Digital Activities & Global Ecommerce
Carrefour Group
Johannes Wechsler
Managing Director MediaMarktSaturn Technology
MediaMarktSaturn Retail Group
Ville Kangasmuukko Nordström
CEO
Bubbleroom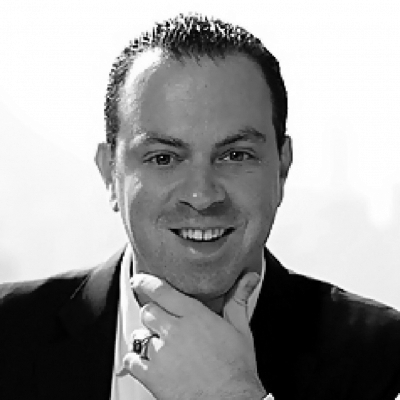 Yaron Jacobs
Global Head of Digital, sloggi | Former CEO of Fashion TV
Triumph International Service AG
Erdem Caliskan
Chief E-Commerce, Information, Logistics Officer
FLO - Lumberjack
Paolo Cinelli
CDO at IKEA KSA & Bahrain
IKEA
Steen Isdahl
Senior Director, Chief Operation Officer - IT Infrastructure
Salling Group
Ian Perotto
Director SCM, Supply Chain Management Execution
METRO AG
Arvid Stenback
Co-Founder & Commercial Director
Formulate
John Brahim
CEO
Maistering
Event Attendees Include
Delegates
Triumph International Service AG
Global Head of Omnichannel Sloggi
FLO - Lumberjack
Chief E-Commerce, Information, Logistics Officer
IKEA
CDO at IKEA KSA & Bahrain
Benetton Group
Nothern Europe Country Manager
MediaMarktSaturn Retail Group
Managing Director MediaMarktSaturn Technology
Event Themes
In Discussion
Leveraging Customer Satisfaction with Successful Supply Chain Operations on the Customer Experience Journey
Why a Unified Digital Strategy Is What You Need to Satisfy the Changing Expectations of Customers
Emerging Technologies, E-Commerce Growth Examples, Winning Store Concepts and Sustainable Business Models
Excelling In Omnichannel Engagement: Implementing Customer-Centric Merchandising and Marketing
Effects on Retail: Brexit, Japan-EU Free Trade Agreement and China's New Silk Road
Event Partners
Solution Providers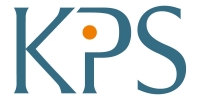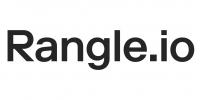 Automation Anywhere netherlands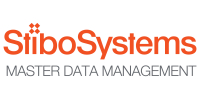 Themes
Previous Year
Disruptive challenges in the Retail industry
The customer becomes the channel
The customer-dynamic organization
Speakers & Chairperson
Previous Year
Gökhan Denizhan
LC Waikiki
Christophe Bezu
Odlo International AG
Helen Thompson
Toms EMEA BV
Vladimir Stankovic
Camper
Interested In Our Event?
Retail Investments 2020
Redefining Retail In The New Decade
The past decade witnessed several technological and consumer shifts that defined the retail industry, ranging from
mobile retailing
to
customer personalization
. As we embarked into the new decade, industry leaders are anticipating even greater movements that will upend the retail sector and bring it to new heights.
To identify emerging retail trends and investment priorities, Management Events interviewed
930 top-level executives and key decision makers
from over 500 leading organizations who attend our
retail events
. We also uncovered top retail technologies and digital focus areas through our Executive Trend Survey, which include
data and analytics
,
cloud computing
and
cyber security
.
Surprisingly, our findings discovered that
less than 40% of retail leaders are prioritizing on retail industry solutions
, concentrating foremost on enhancing their customer experience and improving their digital business strategies.
Get into the minds of retail giants, and unearth upcoming industry shifts and innovations in our trend report,
Redefining Retail In The New Decade
.
Here are the report key takeaways:
Enhancing customer experience is the topmost priority for over 60% of retail leaders, who are concentrating efforts on customer journey and consumer data.
Standing at 65% implementation rate, data and analytics are core focuses for retailers looking to adopt big data and real-time analytics into their organization.
E-commerce development, omnichannel retail and digital in-store solutions are some of the top investments for retail giants, who are focused on enhancing their digital business.
Retailers are already preparing for the future with almost 50% of industry leaders planning to adopt cyber security as their data and operations move further into virtual space.
Download Now