IndustryForum Hospital Healthcare Belgium
IndustryForum Hospital Healthcare Belgium is back for another year! Explore the latest healthcare solutions that are aimed at improving health outcomes for patients and communities in the digital age. This year's B2B matchmaking event is gathering key speakers, leaders and top-level executives from the top hospitals and health institutions in Belgium for an interactive session on emerging healthcare technologies. Meet and exchange thoughts with C-suites and decision makers through our exclusive peer-to-peer networking session for potential business partnerships.
Speakers & Chairman
Jan Flament
CEO
AZ Sint-Dimpna (Ziekenhuis Geel)
Hadewig De Corte
CEO
Kliniek Sint -Jan / Clinique Saint-Jean
Confirmed Attendees
Delegates
Kliniek Sint -Jan / Clinique Saint-Jean
CEO
Universitair Ziekenhuis Leuven
Directeur medische technologie en innovatie
Algemeen Ziekenhuis Turnhout (AZ Turnhout)
AZ Sint-Dimpna (Ziekenhuis Geel)
CEO
The Themes
In Discussion
De digitalisering is ingezet: zijn we op de goede weg?
Het ziekenhuis van de toekomst: feit of fictie?
De juiste zorg op de juiste plek: de transformatie van het ziekenhuislandschap
Solution Providers
The Sponsors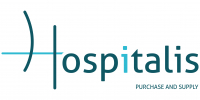 Themes
Previous Year
How to organize Sensible Healthcare?
Forming Networks: means or goal?
E-Health as a solution for budgetary pressure
LEAN in Cure: where can we make the difference?
Sensible Healthcare in Belgium: Networks, E-Health & LEAN
Speakers & Chairman
Previous Year
Paul d'Otreppe
Clinique St Luc Bouge
Rene Smit
ZorgSaam Zeeuws Vlaanderen
Marc Noppen
Universitair Ziekenhuis Brussel
Hadewig De Corte
Kliniek Sint -Jan / Clinique Saint-Jean
Jan Engelen
Karolinska Universitetssjukhuset