Future Customer Experience, Sales & Marketing
FutureCustomer Experience, Sales and Marketing is back with insights on new innovations and solutions that are impacting the future of consumer engagement. Get inspired by the latest marketing technologies, trends and strategies to drive organizational growth and development. Our exclusive B2B networking event offers face-to-face meetings with top-level chief executives and key decision makers from leading organizations in the industry. Gain insights and business opportunities at our must-attend FutureCustomer Experience, Sales and Marketing!
Speakers & Chairman
Anna Andersson
Head of Loyalty
Filmstaden AB
Lars Gudbrandsson
CMO
Bonnier Publications
Confirmed Attendees
Delegates
Filmstaden AB
Head of Loyalty
ICA Banken AB
Customer Experience Manager
Stadium AB
Customer Service Manager
Skandia Norden
Head of Sales and Customer Service
Vattenfall
Director Business Development & Innovation
Rusta AB
Head of Customer Service & Operative Manager Club Rusta
Fortum Power & Heat AB
VP Customer Service
The Themes
In Discussion
Marketing Automation - cost efficient yet successful?
Green Marketing - social and environmental investments as a marketing strategy
Customer-Oriented Marketing Strategy - putting the customer in the center of all your goals and strategies
Push vs. Pull - Meeting a demand or pushing a product?
Customer Loyalty in a competitive market - building strong long-term customer relations
Solution Providers
The Sponsors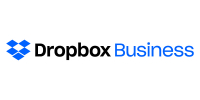 Themes
Previous Year
Merging digital and physical for meaningful customer engagement
Driving customer success through connecting employees and customer experience
Creating an agile combination of intelligent automation and the human connection
What does it take to create and lead a data-driven marketing organization and strategy?
Analytics - Take control of the customer journey
Speakers & Chairman
Previous Year
Henrik Sörstedt
Lindex AB
Haleh Moradi
Nordea Bank AB
Björn Thunström
Stora Enso AB
Axel Schaefer
Adobe Systems Nordic AB