600Minutes Marketing and Digital Experience
The Next Evolution Of Digital Marketing
600Minutes Marketing and Digital Experience explores the latest marketing insights, trends and challenges in the digital landscape. From discussing emerging marketing technologies to analyzing strategies on creating maximum value, this B2B matchmaking conference is a must for those wanting to enhance their digital marketing.

Grab this opportunity to exchange solutions and ideas through a unique peer-to-peer networking session, and connect with fellow top decision makers, CMOs, and senior executives from the top 500 organizations.
Speakers & Chairperson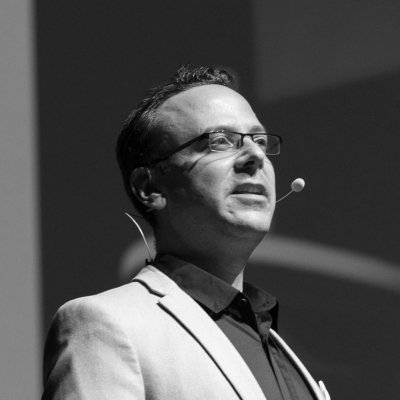 Samuel Scott
Global Marketing Speaker | Columnist, The Drum
The Drum
Lars Gudbrandsson
CMO
Bonnier Publications
Magnus Bach
Vice President, Global Marketing
Vestas Wind Systems A/S
Peter Faaborg-Andersen
Senior Vice President, Global Commercial Management
Nilfisk
Casper Schädler
Nordic Director CX Data Solutions
Oracle
Christian Egemose Agger
VP, Head of Digital & Business Transformation
Satair
Iain Masson
Sales Director
Showpad
Alessandro Bracco
Global Director for Marketing and Branding
Rockwool International
Lars Monrad-Jensen
Head of Omnichannel Communications
TDC Group
Viktoria Kirchmaier
Team Leader Corporate Sales Development Customer Experience & Corporate Development
HUGO BOSS AG
Nikolaj Slotmann Millers
Head of Go to Market, Nordic Marketing
SAS Institute A/S
Thomas Thorning
Senior Advisor, Customer Intelligence
SAS Institute A/S
Nicolai Winch Kristensen
Sales Engineer Lead, Sitecore Nordics & Middle East
Sitecore Danmark A/S
Event Attendees Include
Delegates
Falck A/S
Head of Department, Loyalty Management
LEO Pharma A/S
Head of Global Digital Marketing and Engagement
Vestas Wind Systems A/S
Vice President, Global Marketing
TDC Group
Head of Omnichannel Communications
YouSee A/S
Senior Director, Customer Experience & Process Management
WS Audiology (Widex)
VP Group Systems
Satair
VP, Head of Digital & Business Transformation
Event Themes
In Discussion
Competing in the global experience-driven economy
Journey from customer service to customer success
Mastering the powerful combination of data, tech and creativity
Customer engagement essentials: personalizing the journeys and humanizing your brand
Event Partners
Solution Providers
Spotlight Videos
Previous Year
Themes
Previous Year
What does it take to create and lead a data-driven marketing organization and strategy?
Merging the digital and physical world to create a strong customer engagement
From social and mobile to AI-driven experiences
Data-driven customer experience: what is needed from competencies, processes and technology?
Speakers & Chairperson
Previous Year
Bo Hougaard Kramer
Danfoss A/S
Mikkel Josephsen
Saint-Gobain Distribution A/S
Jesper Thyssen
Danske Spil A/S
Aljan de Boer
TrendsActive
Interested In Our Event?
The Digital CMO: A New Reality of Marketing
The marketing technology landscape continues to evolve at a rapid pace and it is up to chief marketing officers (CMOs) to keep organizations on track with the right emerging technologies. With technologies such as
Big Data, AR/VR
, and
robotic process automation (RPA)
becoming essential tools for marketing strategies, it's important for CMOs to be aware of current and future trends of emerging technologies.
With our trend report,
The Digital CMO: A New Reality of Marketing
, you will gain actionable insights on the key emerging technologies that marketing leaders from the top 500 companies are prioritizing. Stay ahead of the industry with our special feature on the Marketing trends of 2020.
Here are the report key takeaways:
Data analytics and management continue to be the fundamental consequences for the new marketing landscape and harnessing its potential is a key priority for CMOs.
Robotics Process Automation (RPA) technology will help increase the productivity and efficiency of marketers as repetitive day-to-day tasks are becoming automated.
The arrival of IoT marks better interconnectivity between brands and customers, allowing for endless opportunities to send the right message at the right time, on the right device.
VIRTUAL AND AUGMENTED REALITY
Virtual reality (VR) and augmented reality (AR) technology will redefine the way CMOs disseminate brand information, interact with customers, the overall customer experience.
Download Now