FutureCustomer Experience, Sales and Marketing
Transforming the Customer Experience Journey
FutureCustomer Experience, Sales and Marketing is back with insights on new technologies and solutions that are transforming the future of customer journeys. Get inspired by the latest marketing innovations, rising trends and best strategies to drive your organization's progressive growth. Our exclusive B2B conference also offers unique peer-to-peer networking sessions to connect with top-level chief executives and key decision makers from leading organizations. Gain insights and business opportunities at our must-attend FutureCustomer Experience, Sales and Marketing!
Speakers & Chairperson
Michael Looschen
Vice President Marketing B2B
Deutsche Telekom AG
Sven Hasselmann
CMO
Deutsche Bahn AG
Marina Sverdel
Domain Owner Omnichannel Customer Experience
METRONOM GmbH
Kim Moke
Executive Director
Stage Consult International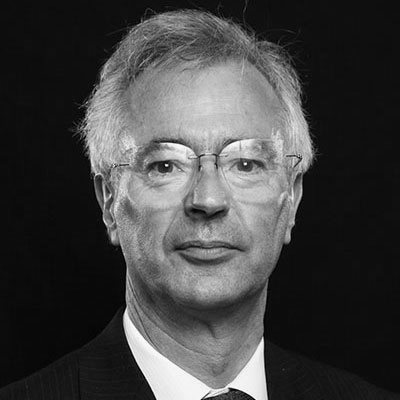 Richard J. Self
Research Fellow, Senior Lecturer in Governance of Advanced and Emerging Technologies
University of Derby
Marcus Casey
VP Digital Business & Customer Experience
Bayerische Motoren Werke AG
Elektra A. Kountouris
Vice President Global Marketing & Communication
Schaeffler AG
Event Attendees Include
Delegates
bonprix Handelsgesellschaft mbH
Head of Online Marketing Intelligence /SB-MK-MI
Karstadt Sports GmbH
Head of CRM
Rabobank Frankfurt
Chief Commercial Officer
Talanx AG
Head of Best Practice Lab
Rabobank Frankfurt
Head of Marketing
PHOENIX Pharmahandel GmbH & Co KG
Head of Marketing & Communications
Fiducia & GAD
Head of Department Product Management
WSW Wuppertaler Stadtwerke GmbH
Head of Corporate Communications & Strategic Marketing
ERGO Group AG
Head of Customer Service Center Cologne
Karstadt Sports GmbH
Head of Marketing
Villeroy & Boch AG
Marketing Director
ALTE LEIPZIGER Versicherung AG
Head of Sales Development
Telekom Deutschland GmbH
Professional Senior Accountmanager
1&1 Internet SE
Head of Customer Performance Management
Roche Deutschland Holding GmbH
Head of Marketing Labordiagnostik
Event Themes
In Discussion
Big Data and Data Analytics in the B2B Marketing
Personalized online marketing in times of e-privacy
Crafting a future-proof marketing talent strategy
AI and Augmented / Virtual Reality in Marketing
Predictive Analytics and Machine Learning in the Heart of the Customer Journey
Event Partners
Solution Providers
Themes
Previous Year
From customer journey to customer success - with predictive analytics?
How do we connect the different marketing channels?
Multichannel content marketing - how to connect online and offline?
Personalized online marketing in times of e-privacy
Organizing a sales force with people and AI
Speakers & Chairperson
Previous Year
Georg Schmitz-Axe
Deutsche Telekom AG
Daniel Steinberg
E.ON Digital Technology GmbH
Viktoria Kirchmaier
HUGO BOSS AG
Stefankai Spoerlein
Bayer Vital GmbH
Jan Schemuth
The Retail Performance Company GmbH
Interested In Our Event?
The Digital CMO: A New Reality of Marketing
The marketing technology landscape continues to evolve at a rapid pace and it is up to chief marketing officers (CMOs) to keep organizations on track with the right emerging technologies. With technologies such as
Big Data, AR/VR
, and
robotic process automation (RPA)
becoming essential tools for marketing strategies, it's important for CMOs to be aware of current and future trends of emerging technologies.
With our trend report,
The Digital CMO: A New Reality of Marketing
, you will gain actionable insights on the key emerging technologies that marketing leaders from the top 500 companies are prioritizing. Stay ahead of the industry with our special feature on the Marketing trends of 2020.
Here are the report key takeaways:
Data analytics and management continue to be the fundamental consequences for the new marketing landscape and harnessing its potential is a key priority for CMOs.
Robotics Process Automation (RPA) technology will help increase the productivity and efficiency of marketers as repetitive day-to-day tasks are becoming automated.
The arrival of IoT marks better interconnectivity between brands and customers, allowing for endless opportunities to send the right message at the right time, on the right device.
VIRTUAL AND AUGMENTED REALITY
Virtual reality (VR) and augmented reality (AR) technology will redefine the way CMOs disseminate brand information, interact with customers, the overall customer experience.
Download Now