Enterprise Digitalization
Deliver Full Potential For Enterprise Advantage
Discover how your organization can achieve advanced enterprise digitalization at our B2B networking conference. As businesses transition to Industry 4.0, the Enterprise Digitalization forum will uncover key elements that drive organizational productivity and efficiency, and discuss solutions for challenges and issues in the digital business landscape.

Don't miss this chance to expand your business connections by participating in our exclusive peer-to-peer meetings with the top C-level executives, senior management and decision makers of leading organizations.
Speakers & Chairperson
Susan Wegner
VP Data Governance, Architecture & Analytics
Deutsche Telekom AG
Jörg Hellwig
Chief Digital Officer
Lanxess AG
Robert Wehn
CHRO
Generali Deutschland AG
Ulrich Coenen
EVP Marketing & Digital Banking
Commerzbank AG
Sabine Schoon
Head of Corporate Strategy & Consulting
Comdirect Bank Aktiengesellschaft
Jens Brodowski
Head of Digital Transformation Renewables
innogy SE
Albin Zinnecker
Head of IT Governance
RheinEnergie AG
Michael Wickenhöfer
Director Organizational Development
Viessmann Werke GmbH & Co. KG
Anett Hötzel
Head of Digitalization
Felix Schoeller Group
Friedrich-Wilhelm Menge
CIO
Berliner Verkehrsbetriebe BVG
Sebastian Hoff
Head of Customer Experience
Heraeus Holding GmbH
Bea Moosdorf
Customer Experience Manager Marketing
Heraeus Holding GmbH
Event Attendees Include
Delegates
HORNBACH Holding AG & Co. KGaA
Head of E-Business
Benteler Automobiltechnik GmbH
Head of Innovation
Viessmann Werke GmbH & Co. KG
Director Organizational Development
Wolters Reisen GmbH
Finance Director
Deutsche Post Adress GmbH & Co. KG
Head of Software Development
Event Themes
In Discussion
Digital Transformation: The gap between Change Management & daily business
New techs on the block: Unlock agility through AI, Blockchain & Virtual Workplaces
Innovative Business Models: New Monopoly - platform businesses vs. Data-driven models
The power of culture change: Talent acquisition, organizational capabilities & digital-first culture
Visionary IT: Perspectives on the modern IT agility
Event Partners
Solution Providers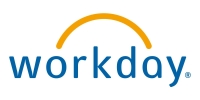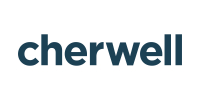 IFS Deutschland GmbH & Co. KG
Themes
Previous Year
Leadership in the digital transformation
Change Management in the Digital Transformation
Data-driven customer experience: what is needed from competencies, processes and technology?
Fast tracking business transformation through ecosystem collaboration
From doing digital to being digital: Business models in the digital economy
Speakers & Chairperson
Previous Year
Andreas Homolla
Drägerwerk AG & Co. KGaA
Friedrich-Wilhelm Menge
Berliner Verkehrsbetriebe BVG
Jan Strate
Siemens AG Smart Infrastructure Distribution Systems
Eric Schott
Campana & Schott Business Services GmbH
Tim Stratemann
Campana & Schott Business Services GmbH