600Minutes Executive IT
The Challenge of the Digital Age: How to Optimize Your IT Infrastructure
Gear up for another exhilarating 600Minutes Executive IT! This year, we are bringing even more key speakers and experts from the IT landscape to share their experiences and insights in leading their organizations through the digital revolution. Join CIOs, other C-suites, visionary leaders and forward-thinking top executives in exclusive peer-to-peer brainstorming sessions on the business opportunities of smart innovations. Share your IT solutions and gain new foresight at this unique networking platform!
Speakers & Chairperson
Timo Salzsieder
Chief Solution Officer/CIO Metro AG
METRO AG
Peter Seidel
CIO
Lilium GmbH
Kai Vogt
SVP Corporate Development/Law/Compliance/IT
Vetter Pharma-Fertigung GmbH & Co. KG
Markus Maiwald
SVP Human Resources & Organizational Development
Vetter Pharma-Fertigung GmbH & Co. KG
Felix Wenzel
Head of Data Engineering
ERGO Direkt Versicherung AG
Event Attendees Include
Georgsmarienhütte GmbH
Head of IT & Digital Services
Sanofi-Aventis Deutschland GmbH
Director Innovation
Deutsche Telekom AG
Head of Technology Business Solutions Global Non-ERP
MR Maschinenfabrik Reinhausen GmbH
Head ValueFacturing, Machine Factory Reinhausen
HOCHTIEF AG
Head of IT & Organization
BASF SE
SVP Digitalization of Businesses & Functions
Vattenfall GmbH
National Information Security Officer Germany
Hellmann Worldwide Logistics SE & Co. KG
Head of IT Germany
DB Regio
Head of Business Intelligence
Bertrandt AG
Director Engineering Autonomous Driving / Driver Assistance / E-Mobility
Event Themes
In Discussion
Agile IT Infrastructure: What needs to be changed to meet the needs of agile IT?
Emerging Technologies ecosystems: How AI, robotics, IoT and blockchain create value together
CIO resume 2025: company mindset, responsibilities and digital readiness
Be customer obsessed: are our initiatives aligned with our customer needs?
Facing the talent challenge: developing your organisation to become and remain appealing
Event Partners
Solution Providers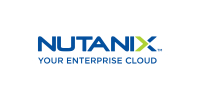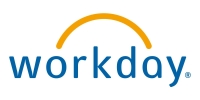 Themes
Previous Year
Cloud - first it was a classic hype, but now it is grown up!
Higher efficiency and lower costs through Robotic Process Automation
Disenchanting Blockchain - How do we get business value?
Digital Transformation on the way to AI strategy
From Mobile Security to GDPR Compliance - The integration of more security features
Speakers & Chairperson
Previous Year
Charlie McMurdie
Charlie McMurdie
Michael Picard
thyssenkrupp AG
Helmut Neugebauer
Zscaler
Dieter Sellner
DB Schenker
Marian D. Plum
MicroStrategy Deutschland GmbH
Andreas Hamprecht
DB Regio