600Minutes Executive Finance
Disruptive Transformation - Exploring Fintech Trends
Join us for the latest issues, highlights and trends in today's financial industry at the annual 600Minutes Executive Finance. This year, we will explore upcoming leadership principles for the future CFO, discover disruptive advancements and best practices in finance, and gain insights in overcoming the industry's most challenging concerns.

Our unique B2B matchmaking sessions give you the opportunity to network with an exceptional line-up of top decision makers, leaders and C-levels all under one roof, and showcase your solution for potential business partnerships.
Confirmed Attendees
Delegates
MAN Financial Services GmbH
Head of Controlling MAN Financial Services
MANN + HUMMEL GMBH
Vice President Finance & Controlling Operations Germany
The Themes
In Discussion
Finance 4.0 - Turn the promise of data into the reality of improved performance
Talent Acquisiation - Developing and updating finance talent strategies
Collaboration - How the partnership between Finance and IT can create real business value
Think like a CEO - Will Financial Leaders evolve from strategists to captains?
Ethical Leadership - Harness emotional intelligence and creativity successfully
Solution Providers
The Sponsors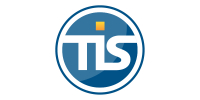 Themes
Previous Year
Financial leadership - leading a team successfully through the changing business landscape
Successful Management for Corporate Investments: KPI's, risks and planning
Restructuring the Financial landscape with blockchain, AI and digital invoicing
Robotic Process Automation (RPA) - a must have to drive growth and business performance?
Speakers & Chairman
Previous Year
Dr. Cyrus de la Rubia
Hamburg Commercial Bank AG
Benedikt Lang
Daimler Mobility AG
Martin Rasmussen
Exacto A/s
Florian Wiesemann
DB Regio