600Minutes Marketing and CX
The Rise of the Empowered Customer
600Minutes Marketing and CX is a must-attend event for the latest insights and trends in marketing and customer experience, from emerging marketing technologies to exclusive scoops on creating maximum value through strategic business partnerships. Grab this opportunity to exchange thoughts and ideas through a unique peer-to-peer networking session, and connect with fellow top decision makers, CMOs, and senior executives from the top 500 organizations.
Speakers & Chairperson
Nanet Beumer
Head of Digital
Rijksmuseum
Nic Huiskes
Head of Marketing Intelligence
Randstad
Event Attendees Include
Delegates
Score Group
Marketing Manager
Rijksmuseum
Head of Digital
Randstad
Head of Marketing Intelligence
Vattenfall
Marketing Manager
Event Themes
In Discussion
Future CMO: The changing role in 2020 and beyond
Influencer Marketing - A debate about having the right focus and relevance
Marketing revolution - The effects of multichannel consumer-behaviour
A personalized customer experience: the use of new technologies
Online marketing in times of E-Privacy
Event Partners
Solution Providers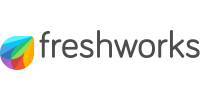 Themes
Previous Year
Creating maximum customer experience by leveraging the latest marketing technologies & AI
Improving customer experience with better personalization & targeting
Understanding what your customers communicate is vital, are you really listening and taking action?
The importance of purpose for great customer experience
Speakers & Chairperson
Previous Year
Bill Bien
Signify ( former Philips Lighting)
Egmont Philips
DAS Juridische Dienstverlening
Ine Stultjens
Koninklijke Auping B.V.
Ine Stultjens
Koninklijke Auping B.V.