Business Strategies in Digital Transformation
"Enable and deliver the full potential of your digital operations"
Discover how emerging technologies is changing the business landscape at the Digital Transformation forum. Join top business leaders and experts in exploring business models in the digital economy, internal organization, customer engagement, best practices and more, that will shape your organization for the future. Connect face-to-face and exchange solutions through exclusive networking sessions with innovative players, C-level executives, and decision makers from the largest organizations across the industries. Join us for a productive day of ideas at this must-attend event!
Speakers & Chairperson
Krista Korelin
Director Digital Retail Banking
OP Financial Group
Mikael Laine
Senior Vice President, Strategy
Cargotec Oyj
Laura Juvonen
Kasvun ja uudistumisen johtaja
Teknologiateollisuus ry.
Juho Korpela
Head of Digital Transformation
Neste Oyj
Juha K. Laurila
Director, Strategy and Business Development
Nokia Technologies Oy
Dr. Alireza Borhani
Global Digitalization Leader
Nøsted &
Toni Jarimo
Director, Marketing and Web Analytics
Kesko Oyj
Salla Ketola
Director, Sales and Customer Experience
VR Yhtymä Oy
Event Attendees Include
Delegates
Fiskars Corporation
Vice President, IT Business Partnering
Kemppi Oy
Chief Digital Officer
KONE Oyj
Quality and Innovation Director
Wihuri Oy Aarnio
Development Director
Posti Group Oyj
Senior Vice President, Operations
Lassila & Tikanoja Oyj
Director, New Services and Development
Nokia Technologies Oy
Director, Strategy and Business Development
Neste Oyj
Head of Digital Transformation
OP Financial Group
Director Digital Retail Banking
Sanoma Oyj
Chief Data Officer
Cargotec Oyj
Senior Vice President, Strategy
Kesko Oyj
Director, Marketing and Web Analytics
Lidl Suomi Kommandiittiyhtiö
CIO
ISS Palvelut
Digital Innovation Manager
Wärtsilä Oyj
Director, Spare Parts Services
Event Themes
In Discussion
Organisational Design and Leadership in the Digital World
Where to compete, how to win: strenghtening your competitive edge
Accelerating digital transformation by transforming culture, collaboration and talent
From Digital Transformation to Business Transformation
Event Partners
Solution Providers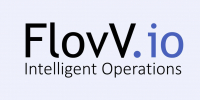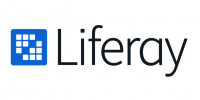 Themes
Previous Year
The talent supply and demand: readjusting the skills for the digital age
Evolving to an ecosystem company: accelerating value creation through digital transformation
Agile Strategy: Strengthening your competitive edge
Strategic Analysis, Formation and Implementation in the Digital World
Speakers & Chairperson
Previous Year
Eero Knuutila
Finavia Oyj
Jan Landen
Bonsky Digital Oy
Saku Mäihäniemi
Wärtsilä Oyj
Juho Friberg
Oy Karl Fazer Ab