600Minutes Procurement, Production and Supply Chain
Progressing Towards Next-Gen Digital Supply Chain
Join us for a day of insightful discussions and talks on the trends, issues and future of supply chain at the 600Minutes Procurement, Production and Supply Chain conference. This exclusive B2B matchmaking event will explore applications of advanced technologies, innovative solutions and best practices to achieve an efficient ecosystem of suppliers, collaborators and customers. Grab this opportunity to connect face-to-face with top-level executives and decision makers from the largest companies across all functions.
Speakers & Chairperson
Mark Gallagher
Formula One Analyst & Author of the book 'The Business of Winning'
Formula One
Event Partners
Solution Providers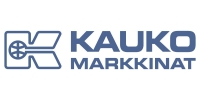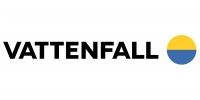 Spotlight Videos
Previous Year
Themes
Previous Year
Competitive edge through automation and digitalization
Efficiency in end-to-end production process
Building a business strategy on sustainable partnerships
Workforce leadership as a strategic necessity
Environmentally improved services and products
Speakers & Chairperson
Previous Year
Jesus Ruiz
Alastria - National Blockchain Ecosystem
András Koroknay-Pál
Paulig Oy
Markus Hiedanniemi
Carlsberg Supply Company
Interested In Our Event?
Taking Actions For A Transformative Supply Chain Future
The adoption of Sustainable Development Goals (SDGs) and the Paris Agreement in 2015 marks a step towards a decarbonized society
1
. With businesses starting to realize the risks that climate change poses, many within the field of supply chain management are taking action and are investing in emerging technology that promotes sustainability.
Key investments in Big Data (
data analytics and data management
), artificial intelligence (
machine learning and RPA
), and IoT (
Internet of Things
) are the emerging technologies that chief supply chain officers (CSCO) and chief procurement officers (CPO) are emphasizing within their organization. This tracks with the movement towards an efficient, cost-effective, and sustainable supply chain future.
Discover other investment priorities and emerging technologies that CSCOs and CPOs are capitalizing as part of their transformation towards sustainable supply chain in our Trend Report -
Taking Actions Towards A Transformative Supply Chain Future
. Read up on our special feature on must-know future trends in the supply chain, and prepare your organization for 2020.
Here are the report key takeaways:
For many supply chain and procurement officers, utilizing big data analytics will be pivotal in understanding market trends and to make sound business decisions.
Managing the data effectively, in tandem with data analytics technology, will be important in improving the overall performance of the supply chain management.
Creating a connected platform that allows for access to real-time data and improved end-to-end supply chain performance is some of the major push for IoT in supply chain management.
Robotic Process Automation (RPA)
Automating repetitious tasks and reducing processing errors are some of the key integrations that supply chain and procurement officers are focusing on.
1
CDP Supply Chain Report: Driving ambitious action through supply chain engagement
Download Now