IndustryForum Retail
IndustryForum Retail has returned with another year of highlights on digital developments and transformations in the retail industry. Dive deep into consumer journeys, and get new insights on improving customer engagement through the latest smart technologies. Take advantage of our unique face-to-face networking platform to connect with top CMOs, C-suites, and key marketing decision makers of leading businesses. Experience an inspiring day of leading-edge marketing solutions and ideas!
The Themes
In Discussion
Rethinking Retail: unleash a revolution in the retail sector
Future retail experience and in-store technologies
Leadership development - focusing on the individual and the business
Corporate Social Responsibility in retailing
The Sponsors
Solution Providers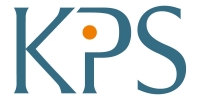 Previous Year
Themes
Customer analytics - Creating a successful omnichannel strategy
Bridging the gap between traditional and future retail
Data Driven Retailing - From big data to big impact
The influence of digital transformation on customer engagement
Employer branding and the new wave of talent attraction
Previous Year
Speakers & Chairman
Marjolijn Meynen
De Bijenkorf
Maria Granberg
Maria Granberg Adventures
Martine van Oostrum
Ahold Delhaize
Gemma Schneemann
Sligro Food Group Nederland B.V.
Steven Uitentuis
Swapfiets
Maria Granberg
Maria Granberg Adventures