Data and Analytics
Turning your Organisation into a Data Driven Powerhouse
The advancement of data and analytics technology are reshaping the business landscape, enabling innovation and agility. Is your organization on track with this? Join us in this Data and Analytics event to discuss the latest highlights on analytics development and technology. Be part of the exclusive B2B matchmaking and networking session to meet face-to-face and exchange your thoughts and solutions for new partnerships with an exclusive line-up of top decision-makers and influential players in business intelligence and analytics from the largest organizations in the region.
Speakers & Chairperson
Dennise Yeh
Head of Digital Analytics
LeasePlan Corporation
Bas Karsemeijer
Head of Data
HEMA B.V.
Hugo Valk
Product Owner DataHub
Randstad
René Putman
Director Business Intelligence & Analytics
Arcadis N.V.
Hans Timmermans
Directeur Datafundamenten & Analytics
Belastingdienst
Martijn Willems
Head Control & Analytics
Rituals B.V.
Dave Laurier
Managing Director
Tensing BV
Tim Schulteis
Executive Director Group Data Office
APG Groep
Adriaan Kom
Director Business Development & Partnerships
Altares Dun & Bradstreet BV
Jagoda Leszczynska
Global Master Data and Change Manager
SHV Holdings
Mike Munsie
Director Data & Analytics
Experian
Event Attendees Include
Delegates
Fonq.nl
Manager Data & Analytics.
ABN AMRO
Head Data & Innovation
Arcadis N.V.
Director Business Intelligence & Analytics
Randstad
Product Owner DataHub
Rituals B.V.
Head Control & Analytics
Belastingdienst
Directeur Datafundamenten & Analytics
Event Themes
In Discussion
How to obtain crystal clear Data Quality?
Creating a Data Driven people culture
Let the Data break down the walls and silos
Knowing your Data means knowing your Customer
What skills are needed in the analytics team of the future?
Event Partners
Solution Providers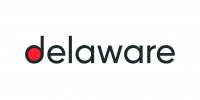 Themes
Previous Year
How to disclose the full potential of your data?
What you don't know about your data
How to connect Data Science to the Business
The human touch in a Data Driven Organisation
Speakers & Chairperson
Previous Year
Esther Bongenaar
Royal Dutch Shell
Bas Karsemeijer
HEMA B.V.
Juan Carlos Romero
Royal FrieslandCampina
Michiel van Rijthoven
VodafoneZiggo
Interested In Our Event?
Data Analytics Investments 2020
Deep Data Dive: Towards Business Data Analytics Culture
Over the past decade, the business landscape has witnessed an explosion of data, giving rise to big data management, data science, and advanced analytics strategies. As modern technologies, such as Internet of Things, generate new and bigger waves of business data, companies from all industries are investing in data analytics to
analyze massive raw datasets
and
extract actionable insights
for faster and better business decision making.
Management Events interviewed
over 900 top-level executives and key decision makers
, including Chief Data Officers (CDOs), Chief Information Officer (CIOs) and other C-suites, from more than 650 leading organizations who attend our
analytics, data science and business analytics events
. Through personal interviews and surveys, we uncovered the top data analytics investments and technology priorities among business giants across the industries, including predictive analytics, analytics strategy, machine learning, and robotic process automation (RPA).
Shockingly,
only a slight majority of the surveyed business leaders are prioritizing on big data analytics
while a bulk of the top executives are focusing their attention on business-driven analytics strategy.
For more in-depth insights into rising data analytics strategies, trends and investments, download our free trend report,
Deep Data Dive: Towards Business Data Analytics Culture
. Be inspired by data analytics success stories and read up on fast-approaching analytics trends of the new digital decade that are propelling the growth of business intelligence.
Here are the report key takeaways:
96% of surveyed C-suites consider data analytics as a leading priority in their organization, setting an annual budget of up to €250,000 to invest in business intelligence.
With the increasing amount of data, 60% of C-suites are investing in data management solutions to improve productivity, optimize efficiency, and reduce data security risks.
DATA-DRIVEN OPPORTUNITIES
Big data analytics and predictive analytics are both a priority for business leaders. However, predictive analytics has a slightly bigger adoption rate than big data analytics.
More than 55% of top executives are looking to a marriage of machine learning and robotic process automation (RPA) as a long-term strategy for agile and digital transformation.
Download Now