Business Analytics
Powering Businesses With Data Analytics
The Business Analytics forum is back with more outstanding talks on leveraging and converting data into value for your organization's growth. Share experiences and insights on the latest analytics trends with like-minded professionals at the event. Connect and build potential business relationships through exclusive pre-scheduled face-to-face meetings with top-level executives and key decision makers from various industries. Don't miss this opportunity to join us for an exhilarating day of forward-thinking ideas in analytics!
Speakers & Chairman
Marius Reichard
Head of Data & Analytics Strategy
Continental Automotive GmbH
Maurice Engelhardt
Manager Corporate Business Analytics
STADA Arzneimittel AG
Johannes Wechsler
Managing Director MediaMarktSaturn Technology
MediaMarktSaturn Retail Group
Thomas Felber
Head of Business Intelligence & quality managment
Hermes Fulfilment GmbH
Damian Beldycki
Head of Data Analytics
Deutsche Apotheker- und Ärztebank eG
Norman Brand
CIO
Apetito AG
André Spölming
Head of User Service IT
Apetito AG
Confirmed Attendees
Delegates
EnBW Energie Baden-Württemberg AG
Smart & Digital Trading
1&1 Internet SE
Head of Finance Business Intelligence
Randstad Deutschland GmbH & Co KG
Finance Manager
Hermes Fulfilment GmbH
Head of Business Intelligence & quality managment
ERGO Direkt Versicherung AG
Head of Data Engineering
Uniper SE
VP Enterprise Data Integration
Commerzbank AG
Head of Group Analytics
The Themes
In Discussion
How to obtain good Data Quality?
Knowing your Data means knowing your Customer
Security/Privacy: How to deal with data security?
Data as part of Daily Business
Solution Providers
The Sponsors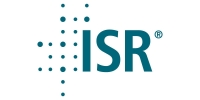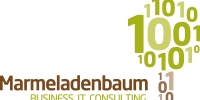 Themes
Previous Year
Effective implementation of machine learning and AI for practical improvement of analytics
Change Management - Data-driven Business Models
Predictive Analytics in regards to Data Warehouses and Data Lakes
Data regulation - Leave nothing to chance!
Speakers & Chairman
Previous Year
Felix Wenzel
ERGO Direkt Versicherung AG
Aljoscha Schlosser
BOGE KOMPRESSOREN Otto Boge GmbH & Co. KG
Johannes Wechsler
MediaMarktSaturn Retail Group
Astrid Leeb
Bosch Rexroth AG
Volker Stümpflen
Mediengruppe RTL Deutschland GmbH