600Minutes Executive IT
Gear up for our annual 600Minutes Executive IT! This year, we are gathering notable IT leaders and experts to share their ideas and insights in leading their organizations through the digital landscape. Join CIOs, other C-levels, visionary decision makers and forward-thinking top executives in our unique face-to-face brainstorming sessions on the latest IT innovations. Share your solutions and gain new foresight at this exclusive B2B matchmaking platform!
Speakers & Chairperson
Andreas Stadler
CIO IT and Operations
Erste Bank AG/Erste Group Bank AG
Manfred Spanner
Head of Department Group Data Protection Office
OMV AG
Christian Paul
Head of Corporate Security, CSO & CISO
Österreichische Post AG
Bernhard Krick
Innovation Leader Digital Banking & Data
s IT Solutions AT Spardat GmbH
Michael Lander
Head of IT Siemens AG Österreich
Siemens AG Österreich
Erik Benesch
Head of ERP/SAP Services Siemens Europe
Siemens AG Österreich
Walter Steinhauser, MBA
Group Applications & Data Technical Director
Autovista Group
Dr. Alireza Borhani
Global Digitalization Leader
Nøsted &
Peter Baumgartner
Leadership Development
Unternehmensberater | Redner & Autor | Hochschuldozent
Matthias Lichtenthaler
Head of Digital Government & Innovation
Bundesrechenzentrum GmbH (BRZ)
Event Attendees Include
Delegates
Bundesministerium für Arbeit, Soziales, Gesundheit und Konsumentenschutz
Head of IT Security
Siemens AG Österreich
Head of IT Siemens AG Österreich
Donau Chemie Aktiengesellschaft
Head of IT Infrastructure
Erste Bank AG/Erste Group Bank AG
Head of IT Projects & Processes
Flextronics International GmbH
Head of Corporate IT Risk Management & Compliance
Knapp AG
Head of IT Service Management Corporate IT
Energie Steiermark AG
Head of Energy Service Development
Stora Enso Wood Products GmbH
Vice President, Group IT
Energie Steiermark AG
CIO
KH der Barmherzigen Brüder Wien
Head of Strategic Projects, Quality, Risk
Schmid Industrieholding G.m.b.H.
CIO
Senoplast Klepsch & Co GmbH
Head of IT, Head of Electronic Data Processing
MED-EL Elektromedizinische Geräte Gesellschaft m.b.H.
Head of Corporate Information Technology
Bundesbeschaffung GmbH (BBG)
Team Coordinator ICT and Consulting
Allianz Elementar Versicherungs-Aktiengesellschaft (AG)
Head of Digitization
Event Themes
In Discussion
Scaling emerging technologies to build new business models
Organizational resilience against future cyber attacks
Mastering the powerful combination of intelligent automation and future-proof workforce
Engaging high performing IT teams and creating a culture for digital talent to thrive
Placing agility into the IT agenda: from application development into an actionable framework for increasing overall organizational agility.
Event Partners
Solution Providers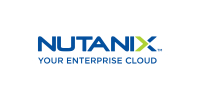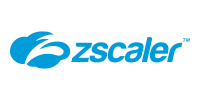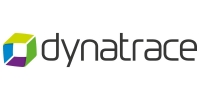 Themes
Previous Year
AI: Replacement for manpower or helpful innovation
IT Security: How to protect your company in times of technological overload?
Internet of Things and Business Ecosystems: How to create a significant advantage for your company?
Business Transformation - future challenges on management
Speakers & Chairperson
Previous Year
Martin Stierle
AIT Austrian Institute of Technology GmbH
Peter Gregorc
Kunsthistorisches Museum Wien
Bernd Datler
ASFINAG Maut Service GmbH
Franz Hoheiser-Pförtner
Ma 01 - Wien Digital
Reinhard Kugler
SBA Research gGmbH
Bernd Datler
ASFINAG Maut Service GmbH