IndustryForum Smart Manufacturing and Services
The manufacturing sector is gearing up for Industry 4.0, but are organizations evolving to meet the upcoming demands and challenges? Join us at IndustryForum Smart Manufacturing and Services for deep insights on innovations and developments that are shaping the future of intelligent manufacturing. Exchange solutions with top-level executives and decision-makers from leading companies at our face-to-face matchmaking sessions, and build strategic partnerships for long-term business growth.
Speakers & Chairperson
Matti Lehto
Program Manager, Product Lifecycle Process
Konecranes Oyj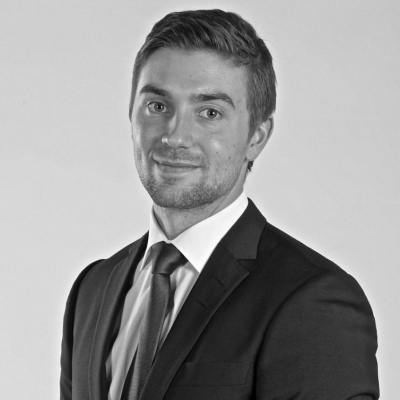 Ilmari Veijola
Head of Service Sales, Digital Industries
Siemens Osakeyhtiö
Tero Illi
Sales Director
Beckhoff Automation Oy
Jyri Kylä-Kaila
CEO
Epec Oy
Mikko Nyman
CEO
Fastems Oy
Simo Säynevirta
Vice President, Country Digital Lead
ABB Oy
Antti Koulumies
VP, Aluminium Business Line
Outotec Oyj
Ari Mäenpää
Director Service Digitalization
Normet Oy

Janne Puustinen
CIO
Valmet Oyj
Jukka-Pekka Mäkinen
CEO
The Switch Oy, Yaskawa Environmental Energy Division, Yaskawa Europe
Marjukka Virkki
CEO
Machinery Oy
Giueseppe Saragò
Director, Manufacturing Excellence
Wärtsilä Oyj
Event Attendees Include
Delegates
Normet Oy
Director Service Digitalization
Metso Minerals Oy
Director, Head of Procurement
ABB Oy
Vice President, Country Digital Lead
Event Themes
In Discussion
From Customer to Service Centricity - Lifecycle managment in the core of strategy
Sustainable business ecosystem - Responsible partnerships as a competitive edge
Agile business models as a solution for changing market
AI and Machine Learning in Machine Industry
Improving efficiency through digitalization
Event Partners
Solution Providers
Spotlight Videos
Previous Year
Themes
Previous Year
Technology as a competitive advantage - How to find right talents?
Global ecosystems as a leadership challenge
Data management and monetization in digital ecosystem
Change from manufacturer to business partner by utilizing service business
Speakers & Chairperson
Previous Year
Ilmari Veijola
Siemens Osakeyhtiö
Jukka Viinikainen
Rocla Solutions Oy
Kai Kallio
Patria Land Systems Oy
Tuula Ruokonen
Valmet Technologies Inc