600Minutes Future IT
Driving growth and business performance for Mid-sized Enterprises
Get the insights on how to optimize growth within medium-sized business sectors through IT development, from Artificial Intelligence (AI) adoption to Robotics integration. Covering the key aspects of digital transformation, 600Minutes Future Enterprise IT invites you to meet and connect with influential players, CTOs, CFOs and Senior IT Executives from the largest organizations. Grab this chance to exchange thoughts and showcase your innovative solutions to unlock new business opportunities from the exclusive business matchmaking and peer-to-peer networking session.
Speakers & Chairman
Jerry Cyrus
Security Officer
FD Media Groep
Ton van Rhijn
CIO & Information Management & Data Science Director
CZ
Bülent Kiziltan
Astrophysicist & Data Science Lead
Harvard University
Frank Keessen
IT Director
Mazars
Alexander Meijers
Mixed Reality Evangelist
Trendwatcher
Chris Dancy
The Most Connected Man on Earth
Mindful Cyborg
Rick van Sluijs
Manager ICT
North Seaports
Rens van der Vorst
Techno- Philosopher & Head of IT innovations
Fontys Hogescholen
Ian Thomas
Game Ranger, tracker & best-selling author
Londolozi Ranger & Management Expert
Delegates
Confirmed Attendees
Aartsenfruit Breda B.V.
IT Manager
Crédit Agricole Consumer Finance Nederland
Application Manager
Carpetright
IT Manager Europe
Trendwatcher
Mixed Reality Evangelist
Tronox Pigments (Holland) B.V.
Global Manager Applications
FD Media Groep
Security Officer
Tate & Lyle Netherlands B.V.
Team Lead Power & Systems Europe
O'Neill Europe
IT Manager
The Themes
In Discussion
The IT department as business enabler instead of business support
Efficiency leap enabled by AI and robotics
How should IT transform to enable Digital / to become digital
The Three Principles of Cyber Security
Enterprise software solutions on Augmented&Virtual Reality
The Sponsors
Solution Providers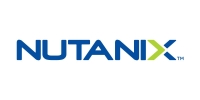 Previous Year
Spotlight
AVANCE ICT Groep Nederland bv Purple Cloud