IndustryForum Insurance
Industry Forum Insurance event leads the way to explore future business models in insurance through digital transformation powered by digitization and customer interaction. Join us to discuss the outlook of Insurance institutions face-to-face through the exclusive B2B matchmaking and networking session with highly influential players and top decision makers from the largest organizations.
Speakers & Chairman
Kai-Nicholas Kunze
CEO
LINGS powered by Generali
Christian Schmidt
Former Director Digitalization
The Geneva Association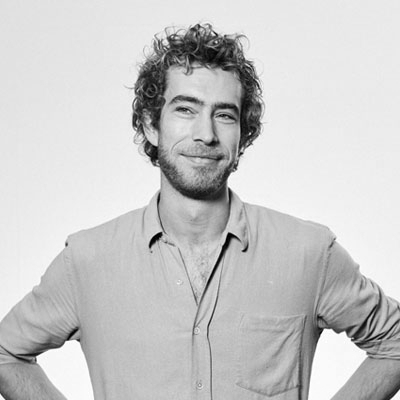 Aljan de Boer
Trendwatcher & Head of Inspiration
TrendsActive
Stephan Kotyczka
Head of Marketing
CONCORDIA
Philipp Marty
Head of Product Management
Basler Versicherung AG
Daniel Hoppe
Head of strategic Market Management
Allianz Suisse Versicherungs-Gesellschaft AG
Siriana Käser
Head of SME/MM Financial Lines
Zürich Versicherungs-Gesellschaft AG
Stefan Böni
Head of Market eastern Switzerland
Swiss Life Ltd
Delegates
Confirmed Attendees
Swiss Reinsurance Company Ltd
Digital Catalyst Lead
Profond Vorsorgeeinrichtung
Head of Business Development, Member of the Extended Executive Board
Partner RE
Senior Project and Business Process Manager
Helsana Gruppe
Head of Health Management
Swiss Reinsurance Company Ltd
Head Risk Governance and Steering
Helvetia Versicherungen Gruppe
Head of Business Innovation
Helvetia Versicherungen Gruppe
Head of Key Account & Specialist Support Brokers, Member of the Board
Bundesamt für Gesundheit
Head of Section Premium and Solvency Supervision
AXA
Head Corporate Development & Transformation
Generali (Schweiz) Holding AG
Director Omni-Channel-Management
The Themes
In Discussion
Start-Ups and Insurance: How can your business benefit from Innovation?
Future Business Models in Insurance: Where is the journey going?
Digitization and Customer Interaction: How to reach the future customer?
Workplace and Leadership within Insurance: What are the current and future challenges?
The Sponsors
Solution Providers