IndustryForum Automotive
IndustryForum Automotive brings together C-level executives and top decision-makers from the automotive industry. It is an opportunity to gain expert insights on the latest automotive trends and developments from high-tech automotive products to future transport solutions such as autonomous driving technology, e-mobility, Electric Vehicle (EV) and many more. Join us now to gain access to the exclusive B2B matchmaking session to showcase your solutions and unlock valuable business opportunities.
Speakers & Chairman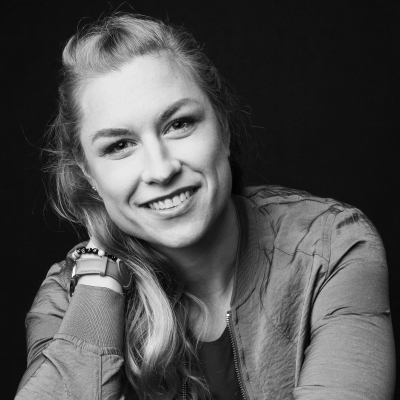 Maria Granberg
Performance & lifestyle Coach
Maria Granberg Adventures
Bodo Bokämper
VP Procurement Digitalization
Bayerische Motoren Werke AG
Jan Strobel
Divisional Head of Regulation, Marketcommunication and Mobility
BDEW Bundesverband der Energie- und Wasserwirtschaft e. V.
Guido Degen
President Additive Manufacturing
GKN Powder Metallurgy Holding GmbH
Martin Gall
CTO
Dräxlmaier Group
Goetz von Esebeck
CTO E-Mobility
TRATON GROUP
Andreas Kammel
Strategy & Business Opportunities
TRATON GROUP
Delegates
Confirmed Attendees
Schaeffler Technologies AG & Co. KG
Head of Function Security
Bayerische Motoren Werke AG
Head of Methods and Service Assessment
ZF Friedrichshafen AG
Head of Corporate Structure / Structural Organization
Audi AG Werk Neckarsulm
Head of Safety A8
Daimler AG
Head of Global Service and Parts Operations
HIL Heeresinstandsetzungslogistik GmbH
CEO
Schaeffler Automotive Aftermarket GmbH & Co. KG
Head of Quality Management
Faurecia Automotive GmbH
Executive Vice President Group Operations (COO)
Leoni AG
Vice President R&D - Wiring Systems Division
Continental Automotive GmbH
Head of Project & Process Management
Continental Automotive GmbH
Segment Head Sales&Portfolio
Dräxlmaier Group
Head of Corporate Marketing & Communication / Vice President
MAGNA Powertrain AG & Co KG
Technical Assistent to the Sr. VP DS
Schaeffler Technologies AG & Co. KG
Vice President Thermo Management & Water Pump Bearings
The Themes
In Discussion
Alternative drives: is Germany ready for nationwide e-mobility?
Autonomous Driving: Are all stakeholders ready or is there a lull in the hype?
What does the customer want? Traders giving an insight
Breaking up old structures to find an agile way to have a competitive and successful future
The Sponsors
Solution Providers