IndustryForum Automotive
Accelerating Digitization In The Automotive Industry
How far can digitalization go in the automotive industry? What transformations are in store for the future of automobile production? Find out at IndustryForum Automotive, where we gather key leaders, C-level executives and top decision makers from leading businesses in the industry.

Gain insights on the latest developments, from high-tech automotive products to future transport solutions, such as autonomous driving technology and e-mobility. Exchange thoughts and ideas through pre-booked face-to-face meetings for growth strategies and rewarding business partnerships.
Speakers & Chairman
Martin Gall
CTO
Dräxlmaier Group
Jan Strobel
Divisional Head of Regulation, Marketcommunication and Mobility
BDEW Bundesverband der Energie- und Wasserwirtschaft e. V.
Goetz von Esebeck
CTO E-Mobility
TRATON GROUP
Andreas Kammel
Strategy & Business Opportunities
TRATON GROUP
Bodo Bokämper
VP Procurement Digitalization
Bayerische Motoren Werke AG
Guido Degen
President Additive Manufacturing
GKN Powder Metallurgy Holding GmbH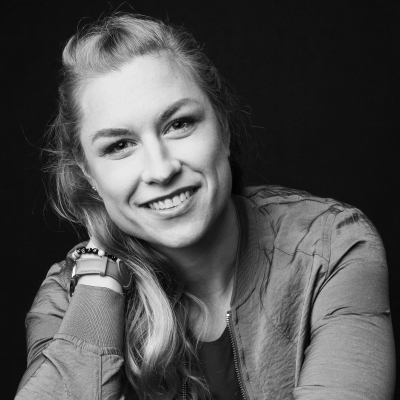 Maria Granberg
Performance & lifestyle Coach
Maria Granberg Adventures
Sarah Yvonne Elßer
Editorial Host, Consultant for Tech Communication
Sarah Yvonne Elsser
Confirmed Attendees
Delegates
Schaeffler Technologies AG & Co. KG
Head of Function Security
Bayerische Motoren Werke AG
Head of Methods and Service Assessment
ZF Friedrichshafen AG
Head of Corporate Structure / Structural Organization
Audi AG Werk Neckarsulm
Head of Safety A8
HIL Heeresinstandsetzungslogistik GmbH
CEO
Schaeffler Automotive Aftermarket GmbH & Co. KG
Head of Quality Management
Faurecia Automotive GmbH
Executive Vice President Group Operations (COO)
Leoni AG
Vice President R&D - Wiring Systems Division
Continental Automotive GmbH
Head of Project & Process Management
Continental Automotive GmbH
Segment Head Sales&Portfolio
Dräxlmaier Group
Head of Corporate Marketing & Communication / Vice President
MAGNA Powertrain AG & Co KG
Technical Assistent to the Sr. VP DS
The Themes
In Discussion
Alternative drives: is Germany ready for nationwide e-mobility?
Autonomous Driving: Are all stakeholders ready or is there a lull in the hype?
Breaking up old structures to find an agile way to have a competitive and successful future
Emerging Tech: Where are we moving next?
Solution Providers
The Sponsors
Themes
Previous Year
Future drive systems and electrification
Connected mobility - Clean, safe and smart!
Cooperation, blockchain and AI - how to materialize the advance
innovationstrategies - the digital transformation von 0 to 100?
Change Management- skills shortage in a digital production
Speakers & Chairman
Previous Year
Andreas Klein
HMC Hero Motors Company
Wolfgang Prinz
Fraunhofer-Institut für Angewandte Informationstechnik FIT
Peter Hirschfeld
Audi AG Werk Ingolstadt
Jens van Eikels
Audi AG Werk Ingolstadt