600Minutes HR&Leadership
Redefining Human Resource Management
In today's multi-generational and diverse workplace, it is extremely challenging to achieve employee satisfaction and cultivate a thriving culture. Furthermore, the exponential growth of digital implementation also forces leaders to ensure a collaborative environment between humans and machines. Join us at the 600Minutes Leadership and HR event to gain insights into best practices in the digital age. Grab this opportunity to meet face-to-face and network with influential players, CHROs, and like-minded peers from leading organizations in Europe.
Speakers & Chairman
Erich Thiedemann
Head of HR Group Center/ Top Executive Management
RWE AG
Christina Schulte-Kutsch
VP Leadership Development & Culture
Deutsche Telekom AG
Rene Behr
Director Human Resources
IWC Schaffhausen
Detlef Wehbrink
Head of HR
Hettich Holding GmbH & Co. oHG
Björn Asmussen
Leiter HR Partner DB Beschaffung und DB Stiftung
Deutsche Bahn AG
Gökhan Denizhan
International Retail HR Director
LC Waikiki
Oliver Haas
Corporate Happiness GmbH
Delegates
Confirmed Attendees
Mercedes-Benz Consulting GmbH
Head of Human Resources
Webasto SE
Executive Vice President Human Resources Webasto Group
Hubert Burda Media KG
Head of HR Business Partner
HUK-COBURG
Head of Personal Strategies Technology and Controlling
E.ON Digital Technology GmbH
VP, Senior HR Business Partner, Head of Colleague Services and Transformation, E.ON UK
Nestlé Deutschland AG
HR Group Director
Vattenfall GmbH
Head of Group Competence Management
ZF Friedrichshafen AG
Director Global Talent Acquisition
Airbus Defence and Space GmbH
Digitalization Accelerator & #NWOW Ambassador
Siemens AG
Head of HR Siemens Germany South-West
Deutsche Bank AG
Director, Head of HR Management Information and Analytics
Kaufland Dienstleistung GmbH&CoKG
Leiterin Personalorganisation
Deutsche Bank
Director HR Digital/ Future of Work
Continental Automotive GmbH
Head of Talent Management & Organizational Development Germany
The Themes
In Discussion
The digital transformation in HR
How artificial intelligence will impact HR
Agile HR - Greater Agility in companies
Organizing the workplace of tomorrow
The Sponsors
Solution Providers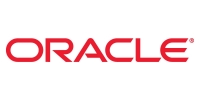 Previous Year
Themes
Digital Transformation and the Consequences for People and Leadership
Agile Working - How will the Different Forms of Flexible Work Evolve?
Employer Branding & Talent Management - the Successful Management of the Generation Gap
The Role of HR in a Digital World - How can HR Create Added Value in the Future?
EU General Data Protection Regulation and Co. - Best Practices
Previous Year
Speakers & Chairman
Daniel Gerken
MANN + HUMMEL GMBH
Elke Anderl
Deutsche Telekom AG
Andra Rupietta
Kaufland Dienstleistung GmbH&CoKG
Marc de Savigny
E.ON Digital Technology GmbH
Kirsten Weisbender
Commerzbank AG
Anna-Maria Karl
Daimler AG