IndustryForum Healthcare
From Personnel To Data - How Is Healthcare Changing?
Gain insights into the latest trends and innovations in the medical and health sector, including healthcare digitalization and AI, at the IndustryForum Healthcare. This must-attend event will connect you with the right people through face-to-face networking sessions for rewarding and strategic business partnerships.

Exchange thoughts and start valuable relations with C-level executives, senior management, and key decision makers from the largest hospitals and healthcare organizations in the industry.
Speakers & Chairperson
Markus W. Büchler
Medical Director Chirugical Clinic
Universitätsklinikum Heidelberg
Sabine Loh
Head of Marketing and companies spokeswoman
KEM I Evang. Kliniken Essen-Mitte
Prof. Johannes Brachmann
Medical Managing Director
RegioMed-Kliniken GmbH
Thomas Krössin
CEO for the hospitals
Johanniter GmbH
Judith Hantl-Merget
Director of Nursing
RoMed Kliniken, Kliniken der Stadt und des Landkreises Rosenheim GmbH
Jutta Geringhoff
Head of Employeedevelopment and Marketing
Sana Kliniken AG
Norbert Köneke
Medical Director
Lahn-Dill-Kliniken GmbH
Carsten Thüsing
Abteilungsleiter Qualitäts- und Klinisches Risikomanagement
Kliniken der Stadt Köln gGmbH
Uta Meyding-Lamadé
Head of the Neurological Clinic
Krankenhaus Nordwest
Michael Kossel
Director of Nursing
Städtisches Klinikum Lüneburg gemeinnützige GmbH
Michael Müller
Head of Nursing
Klinikum Itzehoe
Sebastian Holm
Managing Director
Sana Kliniken AG
Franzel Simon
CEO
HELIOS Kliniken GmbH
Alfred Stockinger
Director of Nursing
Universitätsklinikum Regensburg
Anke Diehl
Digital Change Managerin
Universitätsklinikum Essen (AöR)
Event Attendees Include
Gesundheit Nord gGmbH Klinikverbund Bremen
ISH Officer
KEM I Evang. Kliniken Essen-Mitte
Managing Director
Sana Klinik Einkauf GmbH
Manager
Johanniter GmbH
CEO for the hospitals
Universitätsklinikum Heidelberg
Head of Materials Management
MEDICLIN AG
Director of the Clinic for Cardiology and Angiology
Event Themes
In Discussion
Salvation or mischief of the personnel lower limits and how do we deal with it?
Data - How can they help us to comply with structural requirements?
Staff Structures - Are we on the right track?
How do our employees and patients see us?
Innovations - how to be ready for the future?
Event Partners
Solution Providers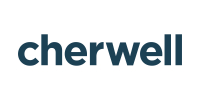 Spotlight Videos
Previous Year
Themes
Previous Year
Leadership in times of change
Employees - structures and management
Retention and Recruitment of Employees
Speakers & Chairperson
Previous Year
István Bechtold
St. Marien- and Annastiftskrankenhaus Ludwigshafen
Frank Mau
KEM I Evang. Kliniken Essen-Mitte
Karl-Walter Jauch
Klinikum der Universität München
Jutta Geringhoff
Sana Kliniken AG
Christian Schmidt
Universitätsmedizin Rostock
Barbara Schmücking
Gesundheit Nord gGmbH Klinikverbund Bremen