Business Strategies in Digital Transformation
Strategy, People and Leadership within Today's Organisation Culture
Business Strategies in Digital Transformation brings a unique opportunity to gain in-depth insights and the latest trends in strategic digital initiatives and corporate transformation. This B2B conference gathers key influencers and top decisions makers from across the industry to discuss innovations including new concepts on talent supply and demand as well as strategic analysis on digitalization. At the event, you will meet and get the chance to exchange thoughts through the exclusive peer-to-peer networking session with CEOs, Business Line Management, CDOs, CIOs and Corporate Development Executives from across the industry.
Speakers & Chairman
Saku Mäihäniemi
Director, Strategy and Business Development
Wärtsilä Oyj
Simo Säynevirta
Vice President, Country Digital Lead
ABB Oy
Stefan Erdmann
SVP, Chief Technical Officer
Outokumpu Nirosta GmbH
Eero Knuutila
Head of Sales Development
Finavia Oyj (Helsinki-Vantaa Airport)
Jan Landen
Director, Digital Transformation / Partner
Bonsky Digital Oy
Juho Friberg
Director, Head of Digital Transformation
Oy Karl Fazer Ab
Ville Koikkalainen
Head of operating development
Vapo Oy
Jarmo Rajala
Regional Director Nordics & Baltics
ThoughtSpot EMEA
Joonas Tunturi
Development Director
Suomen Terveystalo Oy
Steve Hewett
Vice President, Retail Customer Engagement & Loyalty
Capgemini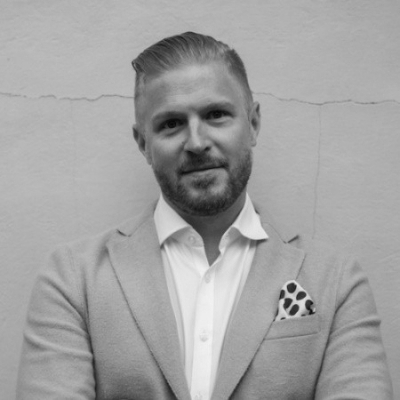 Mikko Eerola
CEO and Author of "Blockchain: Roadmap for Executives"
Bering & Company
Delegates
Confirmed Attendees
Finavia Oyj (Helsinki-Vantaa Airport)
Head of Sales Development
Wärtsilä Oyj
Director, Strategy and Business Development
ABB Oy
Vice President, Country Digital Lead
Oy Karl Fazer Ab
Director, Head of Digital Transformation
Veho Oy Ab
Development Director
Oy Karl Fazer Ab
Senior Manager, ICT Client and Business Needs Management
Ramboll Finland Oy
Director, IT
ISS Palvelut Oy
Digital Innovation Manager
Vapo Oy
Head of operating development
Suomen Terveystalo Oy
Development Director
The Themes
In Discussion
The talent supply and demand: readjusting the skills for the digital age
Evolving to an ecosystem company: accelerating value creation through digital transformation
Agile Strategy: Strengthening your competitive edge
Strategic Analysis, Formation and Implementation in the Digital World
The Sponsors
Solution Providers