600Minutes Information and Cyber Security
How new technologies impact cyber security and what can businesses do to protect themselves against cyber criminals? Join us at the 600Minutes Information and Cyber Security event to equip the right knowledge and bullet-proof your organizations for future attacks. We are bringing together CISOs and Information Security Executives from the largest organizations to discuss the latest innovations and strategies within the cyber security space. Grab this chance to showcase your solutions and build meaningful partnerships that will benefit mutual growth!
Speakers
Sanna Ketopaikka
ISO
Lidl Suomi Kommandiittiyhtiö
Johan Boije
Chief Information Security Officer
KONE Oyj
Jouni Auer
CISO
SOK
Jarno Limnell
Professor of Communications and Networking
Aalto University
Jason Crusan
Director of Advanced Exploration Systems
NASA
Juha Härkönen
Vice President Security
Fortum Oyj
Jarna Hartikainen
Yhteistyöverkostot- ja tilannekuvaryhmän päällikkö, Viestintäviraston Kyberturvallisuuskeskus
Viestintävirasto
Eric Dubuis
CIO
Comet Holding AG
Patric J.M Versteeg
Global IT Security Officer
ABN AMRO
Delegates
Confirmed attendees
HKScan Oyj
Group Security Officer
Lidl Suomi Kommandiittiyhtiö
ISO
KONE Oyj
Chief Information Security Officer
Outokumpu Oyj
Director, IT Risk and Security (CISO)
The Themes
In Discussion
Protecting your business through AI and automation
Rebranding cyber risks as business risks
The role of cyber security in the era of the ecosystem
Developing employee conscientiousness or adopting a zero-trust policy?
The Sponsors
Solution Providers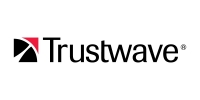 Vectra AI (US Headquarters)