DACH StrategyForum Cyber and Information Security
Highlighting the convergence of IT and OT, the move to DevSecOps, as well as the blockchain revolution, StrategyForum Cyber and Information Security is a must-attend cyber security event in the region. Meet CISOs and Information Security Executives from the largest organizations to showcase your solutions and establish strategic partnerships.
Speakers
Peter Kirst
Senior Systems Engineer, Customer Success
Code42 Software GmbH
Steffen Siguda
Corporate InfoSec Officer and Data Protection Officer
Osram GmbH
Michael Waidner
SIT Research Group, Chair; Institute Director
Fraunhofer-Institut für Sichere Informationstechnologie
Olaf Schwartz
CIO
Veoneer
Franz-Josef Elsing
CIO
Nordzucker AG
Florian Haacke
Head of Group Security
innogy SE
Jimmy Heschl
Head of Digital Security
Red Bull GmbH
Mario Lochmann
Head of IT Management
ONTRAS Gastransport GmbH
Daniel Aldstam
Chief Security Strategist
Telia Company
Arvid Rosinski
CISO
Audi AG
Daniel Ehricht
CISO
SEG Automotive Germany GmbH
Yannik Klütsch
Information Security Offficer
SEG Automotive Germany GmbH
Delegates
Confirmed attendees
Deutsche Apotheker- und Ärztebank eG
Head of IT Security
Österreichische Post AG
Head of Corporate Security, CSO & CISO
Deutsche Post Adress GmbH & Co. KG
CIO
Collini Holding AG
CIO / CFO
Binderholz GmbH Holzindustrie
Head of IT
Advocard Rechtsschutzversicherung AG
Head of IT Projects / IT Security Officer
Red Bull GmbH
Head of Digital Security
The Themes
In Discussion
Blockchain in Cyber Security - a revolution for security?
The mutual convergence of IT and OT - two worlds converge to Industrial IoT
Application Security - making the move from DevOps to DevSecOps
Cloud and Mobile Security
IT Security organization in complex organisations
The Sponsors
Solution Providers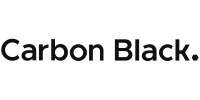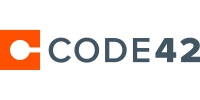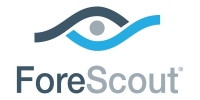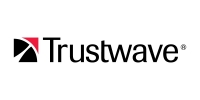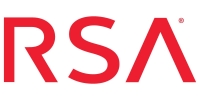 Previous Year
Spotlight
Rohde & Schwarz Cybersecurity GmbH
Previous Year
Themes
Connected World – Its all about IoT, but is it secure enough?
EU General Data Protection Regulation - What are the key changes?
Cloud for greater Agility and Productivity - Simple, Efficient, Fast and Secure
The Rise of Hacktivism- What do threats look like?
Ransomware watch out!- How do we protect ourselves?
Previous Year
Speakers
Christian von Rützen
DACHSER SE
Matthias Muhlert
HELLA Corporate Center GmbH
Christian Paul
Österreichische Post AG
Morten Wind Lindegaard
ISS World Services A/S
Steffen Anheuser
Bundesamt für Verfassungsschutz
Peter Hecko
Helios IT Service GmbH