600Minutes Executive Finance
The chance to exchange thoughts and ideas with your fellow business leaders might be the extra boost your organization needs. At the event, we bring together the needs of top decision makers and the offerings of solution providers, generating business opportunities for both parties.
Speakers & Chairman
Harald Seidel
CFO
DAF Trucks N.V.
Confirmed Attendees
Delegates
The Themes
In Discussion
A digital and agile transformation | The Finance department of the future
Data and Analytics in Finance, the next Generation
The changing role of the CFO, becoming a driver for innovation
AI and Robotics , need or necessity?
Solution Providers
The Sponsors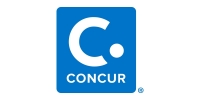 Themes
Previous Year
The CFO and CIO partnership is key: automation isn't a Finance task purely
Digital Finance Transformation - The applicability of Automation and Robotics
Purpose, Performance and People - 3 great leadership principles for the future CFO
An agile organisation in a disruptive environment
Speakers & Chairman
Previous Year
Gerrit Keen
Heineken N.V.
Frank den Dulk
CGI Netherlands
Peter de Laat
Brunel International N.V.
Anne van Ravenstein
Portbase