600Minutes Executive Finance
Influencer, listener, and visionary – the CFO must be a business manager with a vision and be able to translate this into technical steps within the business
Join us for the latest issues, highlights and challenges in today's finance sector at the annual 600Minutes Executive Finance. At this event, you will explore current and upcoming leadership principles for the future CFO, discover disruptive and transformative advancements in finance, and gain insights in overcoming the industry's most challenging concerns. Our unique blend of B2B matchmaking will give you the chance to network with an exceptional line-up of top decision makers, leaders and experts all under one roof! Gain a competitive advantage for your organization at our 'must-attend' event.
Speakers & Chairman
Gerrit Keen
Finance Director the Netherlands
Heineken N.V.
Frank den Dulk
Finance Director
CGI Netherlands
Peter de Laat
CFO
Brunel International N.V.
Anne van Ravenstein
Director Finance & Control
Portbase
Marc Grasso
CFO
Mediq B.V.
Tim Wakeford
VP Product Strategy Finance
Workday
Thivanka Rangala
CFO
edotco Group Sdn Bhd Asia
Nick Bailey
Creative Partner & CEO
Futurefactor
Frank Verbeeten
Honorary Professor IMA & Professor of Accounting
University of Amsterdam Business School
Confirmed Attendees
Delegates
Perfetti Van Melle
Group CFO & Executive Director
Grandvision N.V.
CFO Benelux
Royal Dutch Shell
CFO Shell and Lubricants
Royal Schiphol Group N.V.
Director Finance and Control
Brunel International N.V.
CFO
The Themes
In Discussion
The CFO and CIO partnership is key: automation isn't a Finance task purely
Digital Finance Transformation - The applicability of Automation and Robotics
Purpose, Performance and People - 3 great leadership principles for the future CFO
An agile organisation in a disruptive environment
Solution Providers
The Sponsors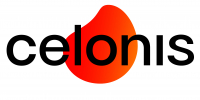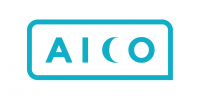 Spotlight
Previous Year
Expense Reduction Analysts
Themes
Previous Year
The entrepreneurial leadership skills for driving growth in your organisation
The War on Talent - What are the millennials motives?
"the ability to adapt" - An agile organization in times of economic and/or political instability
Offensive vs. Defensive Strategies: Are you willing to question your business-model to prepare for disruption?
The impact of technological investments on your finance operations
Speakers & Chairman
Previous Year
Emile Hoekstra
Zeelandia Groep
Igor Beuker
Trendwatcher & Futurist
Massimo Terrevazzi
Perfetti Van Melle
Frank Wester
Airtrade Holding B.V.
Bart Meussen
BAM - Groep N.V.