IndustryForum Insurance
The effect of evolving technologies on companies, humans and regulations
What new industry insights and transformational ideas are in store for the insurance sector? Discover business solutions and opportunities at the IndustryForum Insurance conference, where we will hold deep discussions on applications of digital technologies, including fintech and blockchain, and rising industry issues and concerns. Take advantage of our peer-to-peer matchmaking sessions to expand your network and build potential business relations. Join top financial executives and key thought leaders from leading insurance firms for a thought-provoking day in finance!
Speakers & Chairman
Marjolein Smeets
Chief Technology Officer
ARAG Rechtsbijstand
Marcel Krom
CIO
PostNL
Olaf Sleijpen
Director (divisiedirecteur) of Insurance Supervision
De Nederlandsche Bank
Jeroen Kemperman
Senior Manager Strategy and Business Development
Zilveren Kruis
Peter Borgdorff
Directeur Pensioenfonds Zorg&Welzijn
Pensioenfonds Zorg en Welzijn
Nick Bailey
Creative Partner & CEO
Futurefactor
Martijn Minkenberg
Innovation Lead & Head of Strategic Partnerships
Verbond van Verzekeraars
Ciska Berns
Programma Manager Development
Vivat Verzekeringen
Gunter Lemmen
Data Manager
Vivat Verzekeringen
Carola Wijkamp-Hermsen
Directeur Verzekeren
ARAG Rechtsbijstand
Harry van der Zwan
Head of Distribution Customer & Commerce
NN Group (Nationale-Nederlanden)
Confirmed Attendees
Delegates
Vivat Verzekeringen
Director Risk Zwitserleven
De Goudse N.V.
Commercial Director
CZ Groep
Director of Internal Audit
AZL
Director Pension & IT
ARAG Rechtsbijstand
Chief Technology Officer
Vivat Verzekeringen
Director Financial Shared Services
The Themes
In Discussion
Maintaining ethical standards within the far-reaching digitization of the insurance sector
The successful collaboration between IT & Business in the future organization
Cyber security - Exploring the risks of digitization
What risks does the industry face with regards to rapid technological expansion in foreign nations such as China?
Compliance to current regulations may obstruct innovation within the industry
Solution Providers
The Sponsors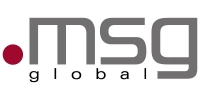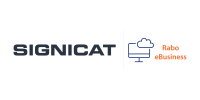 Themes
Previous Year
The Secret of a good Customer Journey: the Employee Journey
Internal And External Data's Impact On The Digital Customer Contact
How agile can you be in a regulated industry?
Future Business Models: where is it going?
Speakers & Chairman
Previous Year
Bernardo Walta
De Goudse N.V.
Aljan de Boer
TrendsActive
Tom Kaars Sijpesteijn
Atradius N.V.
Robert Witteveen
Vivat Verzekeringen
Markward van der Mieden
Merkenbouwer en auteur 'Good Business'
Sjaak Zonneveld
Bright Pensioen