600Minutes Leadership & HR
The principles of Strategic HR
In today's multi-generational workplace, it is extremely challenging to achieve employee satisfaction and cultivate a thriving culture. Furthermore, the exponential growth of machines implementation also forces leaders to ensure a collaborative environment between humans and machines. Join us at the 600Minutes Leadership and HR event to gain insights into best practices in the digital age. Grab this opportunity to showcase your solutions to the top-level decision makers from leading organizations in Europe.
Speakers & Chairman
Cathy O'Dowd
World-renowned mountaineer & Motivational speaker
Alrik Boonstra
Executive Director Human Resources
Jumbo Supermarkten
Janine Vos
CHRO and Managing Board Member
Rabobank
Geraldine Fraser
Corporate HR Director, member executive leadership team
Friesland Campina
Jeroen Veldboer
HR Director
Hago Nederland B.V.
Ari & Mona Riabacke
PhDs Risk & Decision Analysis, Decision Making Experts & Authors
Riabacke&co
Marloes Michon
Vice President HR Benelux/France and Director Shell Nederland B.V.
Royal Dutch Shell
Delegates
Confirmed Attendees
Rabobank
HR Director Center of Expertise
AEGON N.V.
Deputy Director HR
Royal Dutch Shell
Vice President HR Benelux/France and Director Shell Nederland B.V.
FrieslandCampina
Director Human Resources Nederland
Jumbo Supermarkten
Executive Director Human Resources
Centraal Bureau voor de Statistiek - Centrale Stafdiensten
Directeur HR
Ministerie van Defensie - Strijdkrachten
Director HRM
The Themes
In Discussion
Leading a five generation workplace
Adopting data & analytics across the organization
Are you utilizing all labor potential?
What is the next level of Strategic HR?
The Sponsors
Solution Providers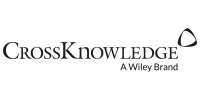 Previous Year
Spotlight
Top Employers Institute Headquarters
NGA HR Netherlands (NorthgateArinso)
Previous Year
Themes
Creating a tech & touch culture in the digital age
Going into action: make consistent change happen
Talent in the lead: leadership under tight labour market conditions
New performance management: the end of review cycles
Ensuring good employability - now and in the future
Previous Year
Speakers & Chairman
Mirella Eckhardt
ARAG Rechtsbijstand
Sanna van der Wijst
Eneco Holding N.V.
Peter Hinssen
Massachusetts Institute of Technology (MIT)