Business Analytics
Business Analytics event focuses on the implementation of data science, machine learning, and AI, aiming to empower modern enterprises with advanced business analytics. At the event, you will meet and exchange thoughts with IT, Finance and Business Management responsible for investments in business intelligence and analytics. Grab this chance to showcase your solutions and close strategic partnerships.
Speakers & Chairman
Johannes Wechsler
Managing Director MediaMarktSaturn Technology
MediaMarktSaturn Retail Group
Astrid Leeb
Senior Vice President Finance and Administration
Bosch Rexroth AG
Volker Stümpflen
Head of Data Strategy and Operations
Mediengruppe RTL Deutschland GmbH
Felix Wenzel
Head of Data Engineering
ERGO Direkt Versicherung AG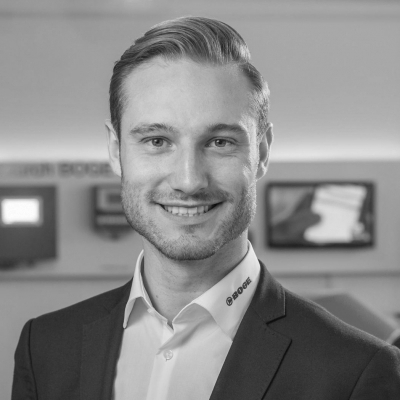 Aljoscha Schlosser
Digital Innovation Manager
BOGE KOMPRESSOREN Otto Boge GmbH & Co. KG
Pascal Levin
Head of Business Intelligence
Deutsche Bahn AG
Thomas Zeutschler
Head of Analytics Center of Excellence
Henkel AG & Co. KGaA
Dominik Claßen
Director Solution Engineering - Big Data, IoT & AI
Hitachi Vantara GmbH
Marian D. Plum
Technical Team Lead
MicroStrategy Deutschland GmbH
Delegates
Confirmed Attendees
EnBW Energie Baden-Württemberg AG
Head of Gas Products & Pricing/ Smart & Digital Trading
Zalando SE
Senior Manager – Logistics Platform Services
MediaMarktSaturn Retail Group
Managing Director MediaMarktSaturn Technology
Evonik Industries AG
Head of Reporting Center
Hermes Fulfilment GmbH
Head of Business Intelligence & quality managment
ERGO Group AG
Data Analytics Consultant
Viessmann Werke GmbH & Co. KG
Head of Data Insights
United Internet AG
DWH & BI Architect & Developer
1&1 Internet SE
Head of Finance Business Intelligence
The Themes
In Discussion
Effective implementation of machine learning and AI for practical improvement of analytics
Change Management - Data-driven Business Models
Predictive Analytics in regards to Data Warehouses and Data Lakes
Data regulation - Leave nothing to chance!
The Sponsors
Solution Providers