600Minutes Marketing and CX
600Minutes CMO dives deep into customer-focused business principles by leveraging digital and setting customer intelligence as a strategic priority. At the event you will meet and exchange thoughts with CMOs and Senior Marketing, Sales, Product and Brand Executives from the largest companies.
Speakers
Igor Beuker
Math Man in the world of Mad Men
Trendwatcher & Futurist
Ruud van Munster
CMO
Detailresult Groep NV
Thomas Kolster
Head of Global Digital Transformation, Digital Marketing and Customer Experience
Danfoss A/S
Micha Medendorp
CMO
Rituals B.V.
Adriana Hoppenbrouwer
Chief Marketing Officer
HEMA B.V.
Steve Owen
Executive Vice President, Global Sales & Marketing
NXP Semiconductors
Roy van de Kamp
Director B2B Marketing
VodafoneZiggo
Jildert Huitema
Global head of customer experience
Randstad
Delegates
Confirmed attendees
Philips - Personal Health
Director Business Transformation
Renewi
Head of Marketing & Communication
ABN AMRO
VP Customer Experience
Jacobs Douwe Egberts
Marketing Manager
Makro Cash & Carry Nederland B.V.
Head of Customer Engagement
Philips - Personal Health
Head of Marketing Excellence
Koning & Hartman B.V.
Marketing Director
Randstad Holding NV
Global Director Marketing, Group Marketing
HEMA B.V.
Chief Marketing Officer
PostNL
CMO / Innovation Director
The Themes
In Discussion
Winning Customers in a World of AI, Robots and Automation
Customer Experience is Marketing 2.0
The Secret of a good Customer Journey: the Employee Journey
How do you keep it Personal in a Digital World?
Data as a Foundation for Complete Personalization
The Sponsors
Solution Providers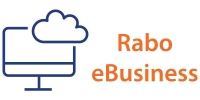 Previous Year
Spotlight
Capgemini at 600Minutes CMO 2017 (Spotlight)
Etcetera at 600Minutes CMO 2017 (Spotlight)
Workfront at 600Minutes CMO 2017 (Spotlight)