Cloud Strategies
Cloud Strategies brings cloud technology to where the business strategies are built and justifies the necessity of cloud in a modern organization.
Where
Spant!
Doctor Abraham Kuyperlaan 3
The Netherlands
The Sponsors
Solution Providers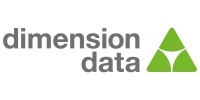 Previous Year
Spotlight
Dimension Data Netherlands
PREVIOUS YEAR
Themes
Cloud as an enabler for security and privacy
Cloud driven innovations: DevOps, APi's on Demand, CASB
Exploring the tools for simple cloud integration
How can cloud support business agility?
Internal cloud impact - Restructuring the IT organization
PREVIOUS YEAR
Speakers
Perry van der Weyden
Rijkswaterstaat
Jeroen van der Leer
ABN AMRO - IT S&S
Jennifer Crites
Hunkemöller International
Dennis Kerssens
Ministerie van Binnenlandse Zaken en Koninkrijksrelaties
Raimond Voermans
Sweco (Formerly Grontmij Nederland B.V.)