Cloud Strategies
Cloud Strategies brings cloud technology to where the business strategies are built and justifies the necessity of cloud in a modern organization. At the event you will meet and exchange thoughts with IT Management responsible for IT sourcing strategies and cloud service investments.
Speakers
Perry van der Weyden
CIO
Rijkswaterstaat
Peter den Held
Director Services Development
Rijkswaterstaat
Igor Beuker
Trendwatcher / Math Man in the world of Mad Men
International Speaker
Wouter Meijs
Global Head of Cloud Engineering
ING
Wiekram Tewarie
IT Architect
UWV
Andre Kuipers
Astronaut & Doctor
European Space Agency
Joost van der Vlies
Head of Architecture
PostNL
Jeroen Scheer
CTO / Visionary Digital Transformation
Alliander N.V.
Jaap van der Veen
Strategic Architect Information Security
Belastingdienst
Delegates
Confirmed attendees
Allianz Benelux
IT Security and Risk Officer Benelux
Belastingdienst
Strategic Architect Information Security
Alliander N.V.
CTO / Visionary Digital Transformation
Gemeente Tilburg
Architect Public IT
Philips Lighting Benelux
Senior IT Architect
HVC Groep
Chief Digital Councel (CDO)
PostNL
Head of Architecture
Rijkswaterstaat
CTO & CISO
ABN AMRO
Head of Cloud Infra Strategy
The Themes
In Discussion
Beat the regulator! - How to stay in control of your privacy and security when implementing the Cloud
Cloud based performance through the impact of Edge Computing, API's and A.I.on Cloud integration
Collective Cloud Strategies are key to success!
The War on Talent: Cloud Strategies establish new central IT teams within the organisation
Utilizing the Cloud to create maximal business value
The Sponsors
Solution Providers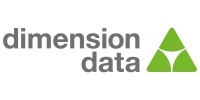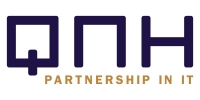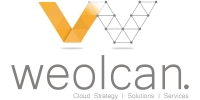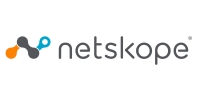 Previous Year
Spotlight
Dimension Data Netherlands
Previous Year
Themes
Cloud as an enabler for security and privacy
Cloud driven innovations: DevOps, APi's on Demand, CASB
Exploring the tools for simple cloud integration
How can cloud support business agility?
Internal cloud impact - Restructuring the IT organization
Previous Year
Speakers
Jeroen van der Leer
ABN AMRO - IT S&S
Dennis Kerssens
Ministerie van Binnenlandse Zaken en Koninkrijksrelaties
Erik Janssens
NXP Semiconductors
Erik Janssens
NXP Semiconductors
Roar Thon
National Security Norway