Digital Transformation and Enterprise Mobility
At the event you will meet IT Management responsible for mobile strategies and enterprise mobility investments.
Where
Spant!
Doctor Abraham Kuyperlaan 3
The Netherlands
Speakers
Kasper Hove
Head of Online Marketing
Momondo A/S
The Sponsors
Solution Providers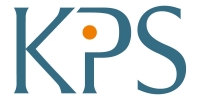 PREVIOUS YEAR
Themes
Digital possibilities to create new business models
Digital transformation as a cultural change
Enterprise mobility as a solution for flexibility
How to manage the risks for digital transformation?
Social, mobile, analytics a must for an omnichannel customer journey
PREVIOUS YEAR
Speakers
Wybe Koolstra
NIBC Bank N.V.
Gerrit-Jan Steenbergen
A.S. Watson Health and Beauty Benelux
Michel Hofman
Amsterdam Trade Bank
Michiel Kwaaitaal
De Persgroep
Arosha Brouwer
TNT Express