Digital Transformation
Digital Transformation and Enterprise Mobility offers a platform for the transition in technology, culture, and leadership vital in the digital age. Meet high-level Executives from noteworthy companies, who can bring light into sustainable business partnerships.
Where
Taets
Hemkade 18
The Netherlands
Speakers
Gerhard van der Bijl
CIO
Royal FloraHolland
Kasper Hove
Head of Online Marketing
Momondo A/S
Jons Janssens
Head of Digital
Ace & Tate
Anouk Beeren
Manager E-commerce & Merchandising
Bidfood (voormalig DeliXL)
DELEGATES
Confirmed attendees
Mediq
Group Director eBusiness / Chief Digital Officer
Liberty Global - UPC
Business Services Director CRM
KLM
PMO Digital Transformation
Bidfood (voormalig DeliXL)
Manager E-commerce & Merchandising
Olympia Uitzendbureau
Chief Digital & Innovation Officer
Low & Bonar B.V.
Group Director - IT
DPD Nederland B.V.
IT Director
KAS Bank N.V.
Director Marketing
Jumbo Supermarkten
Chief Digital Officer
Jacobs Douwe Egberts
Project Director Business Transformation
LeasePlan Nederland N.V.
Director Transformation & Innovation
IBM Nederland B.V.
Marketing Director, Global Technology Services Europe
FedEx Express International
Managing Director Digital Innovation International
The Themes
In Discussion
Empower employees: Constructing a culture of innovation
Engage customers: creating a superior customer experience through digital channels
From doing digital to being digital
How to transform products
Optimize operations: The right structure for a faster time-to-market
The Sponsors
Solution Providers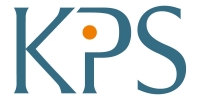 PREVIOUS YEAR
Themes
Digital possibilities to create new business models
Digital transformation as a cultural change
Enterprise mobility as a solution for flexibility
How to manage the risks for digital transformation?
Social, mobile, analytics a must for an omnichannel customer journey
PREVIOUS YEAR
Speakers
Wybe Koolstra
NIBC Bank N.V.
Michel Hofman
Amsterdam Trade Bank
Michiel Kwaaitaal
Rabobank
Arosha Brouwer
TNT Express
Patrick Smeets
DutchCowboys