IndustryForum Banking
IndustryForum Banking leads the way to the new industry requirements by exploring the opportunities of data and digital technologies in customer engagement and business model innovation. At the event you will meet and exchange thoughts with Top Business Management, Line Management and Senior IT, Finance and Marketing Executives responsible for growth strategies and business development.
Speakers
Dirk Wolff-Simon
Head of Credit Risk Management Retail
NORD/LB Norddeutsche Landesbank Girozentrale
Nils Wetterich
Head of Strategic Business Development
Von Essen Bank GmbH/BNP Paribas
Ansgar Finken
Managing Director, Head of Group Risk Control
Deutsche Postbank AG
Björn Schnare
Digital Leader
Deutsche Apotheker- und Ärztebank eG
Matthias Battefeld
Member of the Executive Board
Hannoversche Volksbank eG
Francis Gross
Senior Adviser Directorate General Statistics
Europäische Zentralbank
Martin Vornehm
Vice President | Regulatory, Risk & Control Manager
Deutsche Bank AG
Delegates
Confirmed attendees
Investitionsbank Berlin
Head of Investment Management
Deutsche Bank AG
Director COO Chief Technology Office – Production Services GTB
Deutsche Bank AG
Business Manager Global Transaction Banking CS Germany Corporate Services, Culture Abassador
Kreissparkasse Heilbronn
Head of IT organization and services
Landesbank Baden-Württemberg (LBBW)
Head of Accounting
DekaBank Deutsche Girozentrale
Head of Divisional Management Institutional Customers
Donner & Reuschel AG
Director of Investment Advisory Services for Institutional Customers
NORD/LB Norddeutsche Landesbank Girozentrale
Head of Credit Risk Management Retail
Wüstenrot & Württembergische AG
Head of Marketing, Product Development, Distribution, Authorized Officer
ODDO BHF Aktiengesellschaft
Chief Credit Officer, Managing Director
Fondsdepot Bank GmbH
CEO, Sprecher der Geschäftsführung
Commerzbank AG
Head of Group Intensive care (GRM-IC) - Private Clients Standard
Commerzbank AG
Vice President Brand Management
The Themes
In Discussion
Agility in the finance sector - how can you make your organisation more flexible?
Customer Loyalty and Acquisition in the age of Digitalisation
Implementation of Blockchain to optimize business processes
Man and Machine - Use of Artificial Intelligence in the banking industry
Regulation and Data Security - New Payment Guidelines
The Sponsors
Solution Providers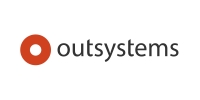 Previous Year
Spotlight
DIE SOFTWARE Peter Fitzon GmbH
CGI Deutschland Ltd. & Co. KG