600Minutes Executive Finance
600Minutes Executive Finance discusses the most topical issues and the latest technological developments in the Finance industry. The event will be attended by both solution providers and organizations with investment needs, adjoined for potential collaborations.
Clarion Skanstull
Ringvägen 98
Sweden
Speaker
Henrik Braconier
Head of Economics
Finansinspektionen
The Themes
In Discussion
Attracting and retaining millennial talent
Blockchain impact on finance operations
Driving growth and business performance in the digital economy
Skill set for the Artificial Intelligence age
The Sponsors
Solution Providers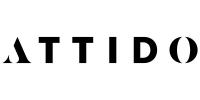 Previous Year
Themes
Automation and robotics in finance - How to tap additional value?
CFO's and CEO's cooperation in challenging environment
Exploring the future of alternative financing models
Risk management in the changing global environment
The future finance organization - How to make a difference for the company?
Previous Year
Speakers
Fredrik Sträng
E.ON Sverige AB
Annika Winsth
Nordea Bank AB
Mattias Fras
Nordea Bank AB
Fredrik Reinfeldt
Fredrik Reinfeldt
Pavel Lakatos
Siemens AG - Global Shared Services
Torsten Hoppe
Coca-Cola European Partners AB