Industryforum Manufacturing
IndustryForum Manufacturing highlights the new opportunities digital technologies and data bring to the machinery business. Create connections and find solutions to your investment needs with preeminent companies around the globe. At the event you will meet and exchange thoughts with Top Business Management, Line Management and Senior IT, Finance and Operations Executives responsible for growth strategies and business development.
Speakers
Mimmi Alladin
Head of Strategy
Siemens AB
Sikko Wittermans
Vice President R&D-cluster Machine Architecture & Industrialization
ASML Netherlands B.V.
Peter Löfgren
CEO
SynerLeap
Anne Håkansson
Docent och AI Forskare
Kungliga tekniska högskolan
Laura Katinaite
Global Innovation Operations Manager
Electrolux AB
Peter Damberg
Senior Vice President Human Resources
Toyota Industries Europe AB
Ashkan Fardost
Scientist & Speaker / Founder of Oddball Ventures

Kevin Aytap
Head of Group Information Security
SEB - Skandinaviska Enskilda Banken AB
Jonas Svanholm
Director Digital Business
Scania AB
Göran Nyström
EVP Marketing and Technology
Ovako AB
Tina Thörner
Kartläsare, inspiratör och mental tränare
BMW (x-raid GmbH)
Delegates
Confirmed attendees
Scania AB
Director Digital Business
Volvo Group Trucks Technology AB
Systems Engineering Manager - Technology Development
Suzuki Garphyttan AB
IS/IT global
Bombardier Transportation AB
Head of Propulsion Industrialisation
Scania Benelux
Head of Process engineering, Axle assembly & Painting, Transmission Assembly
Scania CV AB
Engineering Director
Autoliv AB
Vice President Autoliv Manufacturing
Systemair AB
VP Manufacturing
Sandvik AB
CFO & VP FINANCE, IT & STRATEGY
Electrolux AB
Global Innovation Operations Manager
SSAB AB
Vice President Sustainability & Public Affairs
BillerudKorsnäs AB
IT Manager
Scania AB
Head of Scania Way Office
ABB AB
R&D Group Manager, ABB Corporate Research
Siemens AB
Head of Strategy
Toyota Industries Europe AB
Senior Vice President Human Resources
Atlas Copco Mining and Rock Excavation Service
VP Human Resources
Ovako AB
EVP Marketing and Technology
The Themes
In Discussion
Artificial intelligence and the future of R&D
Competitive edge through sustainability and safet
Leadership and capabilities in digital transformation
Using your ecosystem to your advantage
The Sponsors
Solution Providers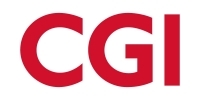 Previous Year
Spotlight
Dassault Systemes Sweden AB
Previous Year
Themes
Capabilities in finding and keeping the right talent
Digital revolution as a driver for new business models
Industry 4.0, smart factories and smart products
Innovative leadership: Do you have the right mindset?
The impact of global economic factors of the industry
Previous Year
Speakers
Mikael Schuisky
Sandvik Coromant AB
Jannik Henser
Powertrain Manufacturing for Heavy Vehicles Application Lab – a Collaboration between KTH, Fraunhofe
Peter Andreasson
Volvo Car Group
Vanessa Butani
Electrolux AB
Amir Rashid
Kungliga tekniska högskolan
Susanne Timsjö
Process Industrial IT and Automation (PiiA)