600Minutes Supply Chain
600Minutes Supply Chain and Procurement explores the new possibilities of supply chain management, and how your organization could utilize it to gain competitive advantage. Our pre-arranged meetings are created to help you obtain future business collaborations with the right partners.
Köln Marriott Hotel
Johannisstrasse 76-80
Germany
Speaker
Dirk Petzold
Head of Planning & Logistics
MAN Diesel & Turbo SE
Alexander Beuntker
Head of Supply Chain
Orsay GmbH
Dr. Jan-Peter Hazebrouck
Senior Vice President Supplier Management
Deutsche Telekom Services Europe GmbH
Julio Casas
Head of Demand, Supply and Service Strategy – Consumer Adhesives Europe in Henkel
Henkel AG & Co. KGaA
David Betge
Head of Supply Chain Strategy & Excellence
Bayer AG
Alan Waller
Visiting Professor in International Supply Chain Management
Cranfield University School of Management
Thomas Holzner
CPO Windpower Division
Siemens AG
Dr. Jörg Blechinger
Director MAGNA Logistics Europe Global Lead Logistics
Magna International Europe GmbH
Vesa Pylvänäinen
Executive Vice President Operations
Vaisala Oyj
Mehmet Hatiboglu
COO
Pepperl + Fuchs GmbH
Delegates
Confirmed attendees
Marquardt GmbH
Corporate Vice President
Merck KGaA
Director, Supply Chain Management Display Materials
Carl Zeiss SMT GmbH
Director Key Account Management Project
Vinnolit GmbH & Co. KG
Head of Logistics
Daimler AG
Head SC-Management and Logistik (Director)
MAN Diesel & Turbo SE
Head of Planning & Logistics
Daimler AG
Head of Order Center and Global Production Control Powertrain Truck
Opel Automobile GmbH
Head of Supply Chain - Werk Eisenach
Continental AG
Head of Planning and Reporting
Dometic GmbH
Head Supply Chain Management
A.S. Création Tapeten AG
Head of IT
Outokumpu Nirosta GmbH
Head of Supply Chain
Paracelsus-Kliniken Deutschland GmbH & Co. KGaA
Head of Procurement
Siemens AG
Head of Functional Excellence, SCM Division Power Generation Services Procurement
The Themes
In Discussion
Automation of Processes - How the digitization enables further optimization
Data Mining and Predictive Analytics in the supply chain
Electronic Procurement- Influence of digitalization on strategic purchasing
Industry 4.0- Use of SMART technologies
Warehouse Management Systems- Reduce costs and avoid supply shortages
The Sponsors
Solution Providers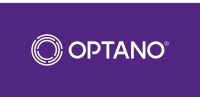 Previous Year
Themes
Digital Transformations - On the way to Supply Chain 4.0
E2E: Holistic supply chain optimization
Predictive Analytics as value for service logistics
Strategic partnerships in Procurement and Supply Chain: How to gain from the collaboration?
Sustainability as a business model
Previous Year
Speakers
Hermann Schuhbauer
KRONES AG
Franz-Joachim Schwenke
BASF SE
Bülent Ileri
AGCO International GmbH
Dr. Norbert Müller
Daimler AG