DACH StrategyForum Cyber and Information Security
Where
Schloss Hohenkammer
Schloßstraße 20
Germany
Speakers
Arslan Brömme
National Information Security Officer Germany
Vattenfall Deutschland
Daniel Ehricht
CISO
DB Regio AG
Rainer Rehm
Information Security Officer
MAN Truck & Bus AG
Christian von Rützen
CISO
DACHSER Group SE & Co. KG
Arvid Rosinski
Head of IT & Data Management
Audi AG
Morten Wind Lindegaard
Attorney at Law, Group Vice President Global Data Protection Officer
ISS World Services A/S
Urs Schmid
Chief Security Officer
Manor AG
Peter Hecko
Member of the Board
Chaos Computer Club e.V.
DELEGATES
Confirmed attendees
Hasslacher Holding GmbH
Head of IT
Red Bull GmbH
Head of Digital Security
Manor AG
Chief Security Officer
ÖBB Holding AG
Group Chief Information Security Officer (CISO)
J. Schmalz GmbH
Data Privacy Officer, IT-Security Officer
Conti Tech AG
Global Workplace & Cybersecurity Officer
BSH Hausgeräte GmbH
CDPO Chief Data Protection Officer
STADA Arzneimittel AG
Director IT NonSAP & Security
VNG - Verbundnetz Gas AG
Head of Company Development
ZF Friedrichshafen AG
Head of Corporate Production
DB Regio AG
Leiter IT und Digitalisierung (CIO)
Kunsthistorisches Museum Wien
Head of IT
ThyssenKrupp AG
IT Security Manager Group Processes & Information Technology CO/GPI-ISC
Randstad Deutschland GmbH & Co KG
Data Protection Specialist
Liebherr-International Deutschland GmbH
Director Information Systems
The Themes
In Discussion
Cloud for greater Agility and Productivity - Simple, Efficient, Fast and Secure
Connected World – Its all about IoT, but is it secure enough?
EU General Data Protection Regulation - What are the key changes?
Ransomware watch out!- How do we protect ourselves?
The Rise of Hacktivism- What do threats look like?
The Sponsors
Solution Providers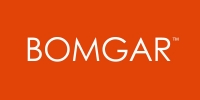 generic.de software technologies AG