IndustryForum Retail
IndustryForum Retail dives deep into customer journeys merging online and offline environments. Our pre-booked meetings will help you match the organizations that suit your business solutions and investment needs. At the event you will meet and exchange thoughts with Top Business Management, Line Management and Senior IT, Finance and Digital Business Executives responsible for growth strategies and business development.
Speakers
Swave Szymczyk
Global Director Digital and Retail Marketing
adidas AG
Francine van Dierendonck
CEO
Xenos
Steve Evers
COO
Euretco B.V.
Don Kaspers
CEO
D-Reizen
Gerrit-Jan Steenbergen
CIO
A.S. Watson Group
Aljan de Boer
Strateeg & Trendwatcher
TrendActive
Andre ten Wolde
CEO
Domino's Pizza
Delegates
Confirmed attendees
Staples Solutions B.V.
Managing Director Retail
Euretco B.V.
Sports General Director
Philips - Consumer Lifestyle
Director Customer Collaboration
De Efteling B.V.
Manager Merchandise
Miele Nederland B.V.
Director Sales Consumer Products
Goossens Wonen & Slapen
CCO
The Themes
In Discussion
Artifical Intelligence: make it personal!
Future omnichannel strategies
How a successful customer-journey path can lead to a more customer-centric organisation
Online & Offline: are bricks and clicks the answer?
The Sponsors
Solution Providers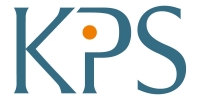 censhare Benelux & Nordics B.V.
Previous Year
Themes
How do you create a service model for a 24 hour economy?
How well do you know your client? Start making money with your data.
Move past the omnichannel hype: How do you make it concrete and profitable?
Retail is dead, long live retail!
The war on the digital native, which business model fits with a digital society?
Previous Year
Speakers
Raymond Smits van Waesberghe
VVV Nederland
Wilco Benedick
Christelijke Hogeschool Windesheim
Christel Scholten
Christelijke Hogeschool Windesheim
Chantal Baltes
Christelijke Hogeschool Windesheim
Laurens van Hoorn
Christelijke Hogeschool Windesheim