600Minutes Executive IT
600Minutes Executive IT is the must-attend for the top IT decision makers leading their company to success in the digitizing, disruptive world.
Where
Suvilahden Kattilahalli
Sörnäisten rantatie 22
Finland
Speakers
Kalle Alppi
IT Director, Digital Development
Mehiläinen Oy
The Themes
In Discussion
Creating a culture of experimentation
Exploring the business impact of Artificial Intelligence
Innovation ecosystems - Collaboration of corporations, startups and IT vendors
The Sponsors
Solution Providers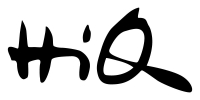 Previous Year
Spotlight
Nordic LAN&WAN Communication Oy
https://www.youtube.com/watch?v=dXgTsOyPzqY&index=5&list=PLdsxaVP8Cz-lROkifk9FlDjCkTrsFLJN6
Hewlett Packard Enterprise
PREVIOUS YEAR
Themes
How to gain competitive advantage with IT security?
IoT breakthrough - How to give up the old in order to make room for the new?
Organisational change as a foundation for digital transformation
Seamless Customer Journey - How to transform your customer knowledge into strategic benefit
PREVIOUS YEAR
Speakers
Aki Karhu
Oy Karl Fazer Ab
Petteri Naulapää
Stockmann Oyj Abp
Jimmy Heschl
Red Bull GmbH
Jukka Lång
Dittmar & Indrenius