600Minutes Executive IT
600Minutes Executive IT is the must-attend event for top IT decision makers leading their company to victory through the digitizing, disruptive world. It is an opportunity to build connections with sustainable business partners. At the event you will meet and exchange thoughts with CIOs and Senior IT Executives from the largest companies.
Speakers
Kalle Alppi
CIO
Mehiläinen Oy
Panu Hannula
Group COO
Musti Group Oy
Katri Sahlman
Vice President, Business Development and ICT
Kemppi Oy
Mikko Vastela
Chief Information Officer
LähiTapiola
Juho Malmberg
Group CIO
OP Financial Group
Mark Gallagher
Formula 1 Analyst and author of the book 'The Business of Winning'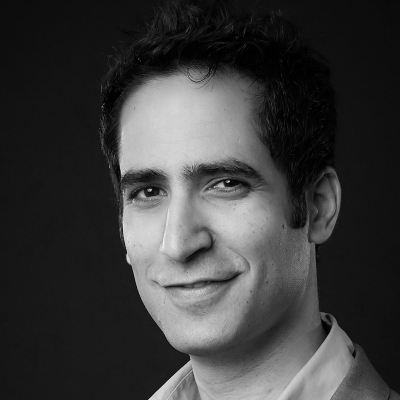 Menny Barzilay
Cyber Security Strategist, Former CISO, Israeli Defense Force
Menny Barzilay
Tomi Ylikangas
COE Lead, Robotics
Stora Enso Oyj
Mari Hoppania
Director, IM Business Controlling and Strategy
Wärtsilä Oyj
Juha Penttilä
CIO
Valio Oy
Ville Karkiainen
Vice President, Cargotec Leadership and Talent Development
Cargotec Finland Oy
Heli Laitila
Business Development Executive Industrial Sector
IBM Finland Oy Ab
Delegates
Confirmed attendees
Etteplan Oyj
Director, Corporate IT
Lassila & Tikanoja Oyj
Head of ICT
Ramboll Finland Oy
Director, IT
VR Yhtymä Oy
Head of IT Projects
Neste Jacobs Oy
Head of IT Services
Andritz Oy
Head of Enterprise Architecture
OP Financial Group
Director, OP Design and Software
Lidl Suomi Kommandiittiyhtiö
CIO
Kemppi Oy
Vice President, Business Development and ICT
LähiTapiola
Chief Information Officer
Bang & Bonsomer Group Ab
Group ICT Manager
OP Financial Group
Group CIO
The Themes
In Discussion
Connecting ecosystems - Partnerships between corporations, startups and IT vendors
Creating a culture of experimentation
Leadership skills for business transformation
Unlocking the business value of artificial intelligence
The Sponsors
Solution Providers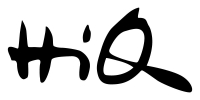 Previous Year
Spotlight
Nordic LAN&WAN Communication Oy
https://www.youtube.com/watch?v=dXgTsOyPzqY&index=5&list=PLdsxaVP8Cz-lROkifk9FlDjCkTrsFLJN6
Hewlett Packard Enterprise
Previous Year
Themes
How to gain competitive advantage with IT security?
IoT breakthrough - How to give up the old in order to make room for the new?
Organisational change as a foundation for digital transformation
Seamless Customer Journey - How to transform your customer knowledge into strategic benefit
Previous Year
Speakers
Aki Karhu
Oy Karl Fazer Ab
Petteri Naulapää
Stockmann Oyj Abp
Jukka Lång
Dittmar & Indrenius
Sami Luokkamäki
OP Financial Group