IndustryForum Insurance
IndustryForum Insurance leads the way to the new industry requirements by exploring the opportunities of data and digital technologies in customer engagement and business model innovation.
Where
IJsseldelta Center
Boerendanserdijk 19
The Netherlands
Speakers
Annemieke Visser-Brons
Director Pension Services
NN Group
Remco Barbier
Head of Branding
NN Group
René Voets
Senior Manager Interpolis Particulieren
Interpolis
Jeroen Kemperman
Senior Manager Strategy & Business Development
Zilveren Kruis
Dennis Westerhuis
Managing Director
Kroodle
Thomas Laffree
Directeur innovatie en research
PGGM N.V.
DELEGATES
Confirmed attendees
Achmea Reinsurance
Director Reinsurance & Analytics
APG Groep
Technology Innovation Officer
CZ
Director Division Operations
Centraal Beheer Achmea
Director Sales Damage
PGGM N.V.
Directeur Strategische Pensioenontwikkeling
Centraal Beheer Achmea
Director Business
Vivat Verzekeringen
General Manager Life Corporate
DAS Nederlandse Rechtsbijstand Verzekeringmaatschappij N.V.
Commercial Director & Member of the Board
VVAA Groep B.V.
Chairman Executive Board and Director of Insurance & Banking Business
Yarden Holding B.V.
Managing Director / CEO
AEGON N.V.
Senior Vice President Operations
NN Group
Director Pension Services
Delta Lloyd N.V.
Director Be Frank
ASR Nederland - a.s.r.
Directeur a.s.r. levensverzekeringen
The Themes
In Discussion
Collaboration as key to success: the power of ecosystems
Moving from mission to people first: employees and customers first
Scalability of innovation: From experiment to a futureproof business model
Transformation of the industry: towards a preventative and customer-centric approach
The Sponsors
Solution Providers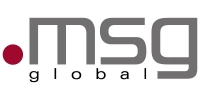 PREVIOUS YEAR
Themes
Beyond the Hype: Profitable and ethical usage of data
Corporate Social Responsibility: Building a future-proof strategy
Disruptors and Disruptees: Preparing for the new players of the industry
Industry Rules and Regulations: Innovation within those boundaries
The Digital Age: Exploring the implications of new technologies
PREVIOUS YEAR
Speakers
Walther Huyzen
AEGON N.V.
Daan Noordeloos
Transavia
Olaf Ouwerkerk
Nederlandse Energie Maatschappij
Daan Noordeloos
Transavia