600Minutes Property and Facility Management
At the event you will meet Facility and Property Management from the largest organizations and Top Management from the largest real estate owners and investors.
Where
Courtyard by Marriott Stockholm
Rålambshovsleden 50
Sweden
Speakers
Ashkan Fardost
Scientist, global speaker, investor & advisor on all things digital. Industry Leader & Lecturer
Staffan André
Head of Real Estate and Facility Management International
SEB AB
The Themes
In Discussion
Focus on sustainability - from city planning to Facility Management
New opportunities through digital development and articifial intelligence
People Flow and availability - what value does it bring for the customer?
Security, flexibility and cost control - how to take Facility Management to the next level
Work environment as an engine for corporate culture and competitiveness
The Sponsors
Solution Providers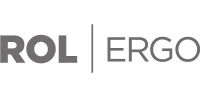 PREVIOUS YEAR
Themes
Digitalization and intelligent properties
From savings to profits - Utilization of energy efficiency
How do we create an inspiring and creative office environment?
The future property industry
Utilizing our properties - How do we meet modern demands?
PREVIOUS YEAR
Speakers
Paul Kivimets
Ericsson AB
Christina Argelius
Volvo Car Group
Victor Bertilson
Volvo Group
Britt Lindqvist
Vasakronan AB
Britt Lindqvist
Vasakronan AB