600Minutes CFO
600Minutes CFO analyzes the most topical issues of CFO role and reports the latest technological developments in the finance function.
Where
Crowne Plaza
Mannerheimintie 50
Finland
Speakers
Janeka Rauva
CFO
Tallink Silja Oy
Jyrki Mäki-Kala
CFO
Neste Oyj
Kevin Smith
Director, Financial Services, Order To Cash & Purchase To Pay
UPM Kymmene Oyj
Sebastian Krapf
CFO
Vincit
Heikki Linnavirta
CFO, Deputy CEO
Keskisuomalainen Oyj
Noel Lyons
Director of Digital Design
Barclays
Hilde Rud
Financial Director Division E-handel
Posten Norge AS
Mikko Kuitunen
Founder & Vice President, Development
Vincit Group Oy
Tuomas Paasonen
Work Culture Engineer, Lead Recruiter
Futurice Oy
Pasi Kuoppamäki
Chief Economist
Danske Bank Oyj
DELEGATES
Confirmed attendees
Kymppivoima
Financial Manager
Fortum Power
Head of Finance
Beneq Oy
VP Finance & Administration
IBM Finland Oy Ab
Financial Services Manager
Ahlstrom-Munksjö Oyj
Vice President, Group Controlling
Electrolux Oy Ab
Cluster Controller, Nordics
Affecto Finland Oyj
Head of Business Control
Ruukki Construction Oy
Business controller, Residential Roofing
The Themes
In Discussion
Block Chain, artificial intelligence, robotics - how will the megatrends change financial management?
Financial management as a strategic partner
Generating new business opportunities with analytics
Generating new business opportunities with analytics
Millenials and management - how to keep the talents of the future?
The Sponsors
Solution Providers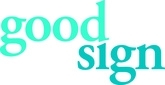 Previous Year
Spotlight
Trust Kapital Group TKG Oy
PREVIOUS YEAR
Themes
Automation and robotics in finance - How to tap additional value?
Exploring the future of alternative financing models
From number crunching to business development
Future alternative financing models
Risk management in changing and global environment
PREVIOUS YEAR
Speakers
Mikko Forsell
Metsä Tissue Oyj
Herkko Soininen
Mehiläinen Oy
Mikko Haapanen
Barona Group Oy
Jyrki Lämsä
Musti Group Oy
Thomas Adler
Credit Suisse Group AG