600Minutes ICT Trends and Solutions
600Minutes ICT Trends and Solutions sets the new standard for today's IT organization by showing the way towards smart deployment of new technologies.
Where
Crowne Plaza
Mannerheimintie 50
Finland
Speakers
Mike Pitman
Business Information Security Officer
John Lewis
Kimmo Pentikäinen
Vice President, Business Development
Elisa Oyj
The Themes
In Discussion
Business models and services enabled by AI and robotics
Future Cloud- the management of combining GDPR and cloud services
Mobility in the future working environment - how to provide sufficient information security
The Sponsors
Solution Providers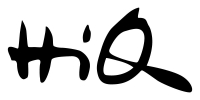 PREVIOUS YEAR
Themes
Exploring the emerging data sources, data collection and data ownership
Innovation windows of digitalisation - What does the future of business processes look like?
Mobility in future work - How to ensure sufficient information security?
Pursuing process efficiency - Software robotics and automation of knowledge work
Towards the smart organization with Internet of Things
PREVIOUS YEAR
Speakers
Teemu Arina
Biohacker Center