600Minutes Supply Chain
600Minutes Supply Chain explores the supply chain end to end in the digital era.
Where
Messukeskus
Messuaukio 1
Finland
Speakers
Jani Reilimo
Operations Director
Paulig Oy
Nina Anttila
Chief Supply Chain Officer
Reima Group
Aki Jääskeläinen
Senior Research Fellow
Tampere University of Technology
Paula Kujansivu
Vice President, Online and Supply Chain
Alko Oy
Leena Kuusniemi
Senior Legal Counsel
Rovio Entertainment Oy
Daniel Diers
Head of Procurement Standardmaterial
innogy SE
Eike Guede
Head of Supply Chain & Operations BMW Lifestyle
BMW Group
Vesa Pylvänäinen
Executive Vice President Operations
Vaisala Oyj
Pentti Puhakka
Director, Manufacturing Solutions
KONE Oyj
Pasi Rannus
SVP, Manufacturing Business Line
Valmet Automotive Oy
Kati Ihamäki
Director Corporate Sustainability
Finnair Oyj
Mats Rignell
VP Supply Chain MRS
Atlas Copco Rock Drills AB
Matti Kalervo
Sustainability Director
Kesko Oyj
Olli Rantanen
SVP Thrusters & Managing Director
Rolls-Royce Oy Ab
DELEGATES
Confirmed attendees
Reima Group
Chief Supply Chain Officer
Fortum Oyj
New Business Development Manager
Helsingin Kaupunki, logistiikka
Head of Unit, Logistics
Solina Group
Solina Nordic Area Procurement Manager
Lemminkäinen Oyj
SVP, Head of Procurement
Teknikum Oy
Director, Supply Chain Management & Quality
Amer Sports Oyj
Head of Strategic Sourcing
KONE Oyj
Director, Logistics
Suomen Terveystalo Oy
Supply Chain Manager
Kemppi Oy
Procurement Director
Vapo Oy
Production Director
Paulig Oy
Operations Director
Fazer Confectionery
Vice President, Supply Chain Operations Development
Vaasan Oy
Director, Strategy & Development
VR Yhtymä Oy
Category Manager
Rocla Oy
Sourcing Director
Nokian Raskaat Renkaat Oy
Plant Manager
Lehto Group Oyj
projektijohtaja
Lujabetoni Oy
Procurement Manager
Altia Oyj
Supply Chain Manager
SLO Oy
Procurement Manager
Suunto Oy
Head of Supply Chain Engineering
Elisa Oyj
Sourcing Manager
Vaisala Oyj
Executive Vice President Operations
Raisio Oyj
Head of Procurement
Vexve Group konserni
Supply Chain Director
Finnair Oyj
Director Corporate Sustainability
The Themes
In Discussion
Competitive supply network today and tomorrow
Dimensions of risk management - how to find new aspects?
How to create economic and social value via sustainability?
IoT as an efficient workbench for the future
The Sponsors
Solution Providers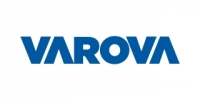 Previous Year
Spotlight
Toyota Material Handling Finland OY
PREVIOUS YEAR
Themes
Capturing the value of IoT - Reinventing Business models
How should Lean be managed today and how will it look like tomorrow?
Sustainability as a source for competitive edge
The processes' agility in making the business more flexible and in decreasing costs
Tomorrow's Supplier Network - How will Leadership and Practices Change?
PREVIOUS YEAR
Speakers
Tutu Wegelius-Lehtonen
Lassila & Tikanoja Oyj
Jouko Latvakangas
Vapo Oy
Mikko Orava
Nokian Raskaat Renkaat Oy