IndustryForum Insurance
IndustryForum Insurance leads the way to the new industry requirements by exploring the opportunities of data and digital technologies in customer engagement and business model innovation.
Where
IJsseldelta Center
Boerendanserdijk 19
The Netherlands
Speakers
Walther Huyzen
Director Facility
AEGON N.V.
Casper Overbeek
Customer Service Director
Bol.com
Daan Noordeloos
Manager marketing & Customer strategies
Transavia
Rob Paauw
Manager e-Business
PostNL
Olaf Ouwerkerk
Voice of the Customer
Nederlandse Energie Maatschappij
Ton van Rhijn
Directeur ICT, Informatiemanagement & Data Science
CZ
Liesbeth van der Kruit
Directeur Corporate Social Responsibilty
Achmea Group
Wout Bucker
Technology Innovation Officer
APG Groep
Ronald Smit
Directeur Customer Service
PostNL
Sylvain De Crom
Head of Research and Development
AEGON N.V.
Fernando Hagel Franco
General Manager Digital
Vivat Verzekeringen
Daan Weddepohl
Founder & CEO
Peerby
Janko Gorter
Department Head of Supervision
DNB
Marcel Van Galen
Founder & CEO
Qiy Foundation
Philippe Wits
Managing Director / CEO Life
ASR Nederland - a.s.r.
Amir Arooni
CIO
NN Group
Sebastiaan ter Wee
Senior Digital and Privacy Counsel and Group Data Protection Officer
AEGON N.V.
Annemarie Mijer-Nienhuis
CRO / Member of the Executive Board
Delta Lloyd N.V.
Madelon Simons-Kleijnen
Head of Digital Innovation
VIVAT Verzekeringen
DELEGATES
Confirmed attendees
APG Groep
Director Business Improvement & Change
Allianz Nederland Groep N.V.
Head of CEO Office
VIVAT Verzekeringen
Director Intermediary P&C
PGGM N.V.
Directeur Strategische Pensioenontwikkeling
NN Group
CEO Damage & Income
HEMA B.V.
Director Financial Services
ASR Nederland - a.s.r.
Director Pensions
VVAA Groep B.V.
Director HRM
Vivat verzekeringen
General Manager Life Corporate
Achmea Reinsurance
Director Reinsurance & Analytics
Zwitserleven
CEO Zwitserleven PPI
The Themes
In Discussion
Beyond the Hype: Profitable and ethical usage of data
Corporate Social Responsibility: Building a future-proof strategy
Disruptors and Disruptees: Preparing for the new players of the industry
Industry Rules and Regulations: Innovation within those boundaries
The Digital Age: Exploring the implications of new technologies
The Sponsors
Solution Providers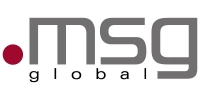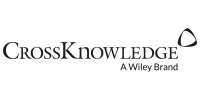 PREVIOUS YEAR
Themes
A new customer, how do you balance solidarity in times of individualisation?
How to maintain a future proof industry now and in 15 years?
Innovative entrepreneurship: Smart data as a competitive game changer
The sharing economy and new technologies as a driver for new business models
The transformation of the distribution channel: From consultant to digital sparring partner
PREVIOUS YEAR
Speakers
Michel Verwoest
ASR Nederland - a.s.r.
Theo van Kessel
APG Groep
Arjen van Zanten
Zwitserleven
Jan Willem Hoitsma
Brand New Day