600Minutes Executive IT
600Minutes Executive IT is the must-attend for the top IT decision makers leading their company to victory through the digitizing, disruptive world.
Where
Postillion Convention Centre WTC
Beursplein 37
The Netherlands
Speakers
Erik Cuypers
Group CIO
Maxeda DIY Group
Leo Brand
Global Director ICT
Royal Vopak
Christa Bakker
Digital Airport Transformation Lead
Schiphol Group N.V.
Fergus Hoedeman
Director Logistics and ICT
Detailresult Groep NV
Marten Van der Velde
Director Strategy and Innovation
Portbase
Liesbeth Oudkerk
Head of Digital Transformation
KLM
Saad Ansari
Founder & CTO
Connecterra
Mare Straetmans
Managing Director
Steven Van Belleghem
Professor
Vlerick Business School
Mark Gallagher
Formula 1 Analyst and author of the book 'The Business of Winning'
Frans van der Horst
CEO Retail Bank
ABN AMRO - TOPS
Rob Hendriks
Head of IT
Rijksmuseum
DELEGATES
Confirmed attendees
Damen Shipyards Group N.V.
Director Group IT
PostNL
Director IT Logistic Solutions
IBM Nederland NV
CIO Benelux Manager
Hans Anders Retail Group Holding B.V.
Head of IT
Thales Nederland B.V.
CIO Thales Europe
SBM Offshore NV
Group Chief Information Officer
Nutreco Holding N.V.
Business IT Manager
CoolBlue
Manager Tech Services
Deen Supermarkten
Head of IT
The Themes
In Discussion
Accelerating through the ultimate customer experience
Blockchain, IoT & AI: Applications of added value
Leader, strategist, technician and operator: Acquiring the visionary status
The obstacles of the agile business and overcoming them
Unending bèta: Embracing the culture of continuous renewal
The Sponsors
Solution Providers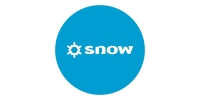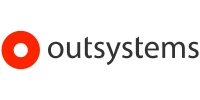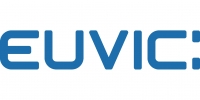 PREVIOUS YEAR
Themes
Are you able to win? Are you and is your organization ready for continuous transformations?
Are you positioned to win? How can you become an effective leader for digitalization and disruption
Does your organization have the right skills for the job?
Is traditional IT still weighing you down and how do you get rid of this burden successfully?
Privacy and Security: How do you create awareness for decisions within the organization?
PREVIOUS YEAR
Speakers
Aart Rupert
Damen Shipyards Group N.V.
Antony Hibbert
Safran Group
James van de Merbel
BAM International